At approximately 2:30 a.m. January 17, 2016, officers from the Morgantown Police Department were called to respond to a reported hit and run involving a pedestrian on Stewart Street.
It is not necessarily a crime to hit a pedestrian with your vehicle depending on the circumstances, but it is always a crime to leave the scene of the accident.
With the passage of Erin's law, the penalty for leaving the scene of an accident in which there is an injury or death increased significantly, with the goal of giving legal as well as moral incentive to drivers to face up to their responsibility. The penalty now for leaving the scene of a pedestrian accident is up to five years in prison and a $5,000 fine.
Officers arrived on scene and located a female victim that was reported to have been struck by a black pickup truck. The driver fled the scene of the accident, but the truck was located by police in Morgantown the next day, and the suspect was then located and subsequently arrested.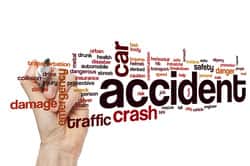 The Morgantown Fire Department and Monongalia County EMS responded to the scene and began emergency medical treatment and transported the victim to Ruby Memorial Hospital where she later died as a result of injuries.
The victim has been identified as Carli Elizabeth Sears, 20 years of age from Charleston West Virginia. Detectives are continuing to investigate this case and have interviewed a number of witnesses. Accident reconstructionists are also working to determine exactly how this pedestrian accident occurred. Witnesses have stated that the truck ran up onto the sidewalk and hit the female student from behind, so there was nothing she could have done to avoid being hit by the truck.
Alexander Hambrick, 19 years of age of Winfield West Virginia surrendered himself at the Morgantown Police Department. He has been arrested and charged under "Erin's Law" for Crash Involving Death under West Virginia State Code 14C-4-1.