West Virginia Birth Injury Law Firm based in Morgantown handling cerebral palsy, paralysis, and wrongful death claims. We are located near Ruby, WVU Hospitals, and Monongalia General Hospitals.
Cerebral Palsy, a Common Birth Injury in West Virginia
A birth injury is an unexpected, often, tragic development that many parents in the United States deal with each year. For thousands of parents, each year, it's not a one-time problem or one that is easily solved.
A birth injury, in many cases, triggers a health condition or a permanent disability that children and their parents must cope with for the rest of their lives.
Cerebral palsy is one such condition that may occur due to a complicated and difficult delivery.
Birth injuries that lead to cerebral palsy are often preventable with competent fetal monitoring and prenatal care. It may also be prevented by obstetricians who make sound decisions during a difficult labor and delivery.
If your child has suffered cerebral palsy as the result of an injury sustained during birth, you may be able to seek compensation from the doctor, the hospital and other parties whose negligence caused or contributed to your child's condition.
An experienced West Virginia cerebral palsy lawyer will be able to guide you through what may be a challenging legal process and help you secure maximum compensation for your losses.
What is Cerebral Palsy?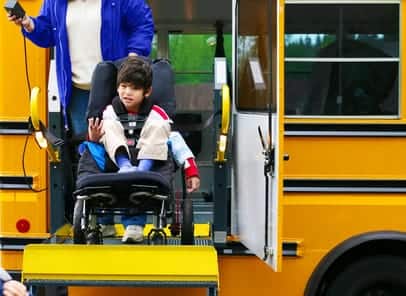 Cerebral palsy is a set of conditions that has an impact on parts of the brain that control your muscles. This may create problems with movement, posture and balance for the victim. Some children who have cerebral palsy may also experience other symptoms such as intellectual and developmental disabilities.
About one in 300 children in the United States have cerebral palsy. And a majority of these children are diagnosed with the condition around the time they are 2 years old. Cerebral palsy is one of the most common causes of mobility and movement issues in children.
There are four types of cerebral palsy.
Spastic Cerebral Palsy
The word "spastic" refers to stiff or tight muscles, which spasm or tighten up. A majority of children (four out of five) who have cerebral palsy have spastic cerebral palsy. Some of the symptoms of spasticity include tight muscles, trouble walking, tight joints and weak muscles. There are three types of spastic cerebral palsy:
Spastic diplegia:This causes children to have stiff leg muscles. Children may need a walker or leg braces to move around.
Spastic hemiplegia:This type of spasticity affects one side of the body. For example, an arm and leg on the affected side might be thinner or shorter compared to the other side of the body. Children with this type of cerebral palsy may suffer from scoliosis (curved spine), speech problems or even seizures.
Spastic quadriplegia:This is the most severe type of spastic cerebral palsy. This affects almost all the child's body and children with this type of cerebral palsy are unable to walk and have severe intellectual disabilities.
Other types of cerebral palsy include dyskinetic cerebral palsy (uncontrolled body movements), ataxic cerebral palsy (trouble with balance and coordination) and mixed cerebral palsy, where a child displays symptoms of more than one type of cerebral palsy.
What Are the Symptoms of Cerebral Palsy?
Symptoms of cerebral palsy may range from awkward body movements to developmental delays and other serious issues with movement. Among young infants, common symptoms include a feeling of stiffness or floppiness and the head falling back. In infants older than six months, you may observe developmental delays such as the child not rolling over or having trouble bringing their hands to their mouth. Older children may have trouble crawling or standing up even with support.
Birth Injuries That Lead to Cerebral Palsy
There are a number of scenarios, especially during a difficult labor and delivery that may cause irreparable damage to a newborn's brain. Here are some of the most common birth injuries and complications that may result in cerebral palsy:
Oxygen deficiency:This is probably the most common cause of cerebral palsy among infants. A child may get stuck in the birth canal and asphyxiated due to a number of reasons ranging from a breech delivery, umbilical cord entanglement or due to the large size of the baby. When the oxygen supply to the child's brain is cut off, it may result in brain damage, which may, in turn, cause cerebral palsy.
Traumatic brain injuries:When the infant suffers from brain trauma during birth, it may result in cerebral palsy. When an obstetrician uses excessive force to pull a baby out of the birth canal, especially by using birth-assisting tools such as vacuum extractors and forceps, there is the potential for severe brain injury.
Maternal infections:When the mother suffers from infections during pregnancy, there is a probability that it may be transmitted to the fetus. Diseases such as measles and urinary tract infections may cause proteins to be released that result in the inflammation of the child's brain. This may interfere with the child's normal brain development. In some cases, untreated jaundice in newborns may lead to excess buildup of bilirubin that may prove toxic to the brain. Bilirubin is a chemical pigment that is filtered out by the liver.
Other causes:Babies that are born in the breech position, or feet-first position (as opposed to head-first) are at an increased risk for cerebral palsy. Babies who are underweight (less than 5.5 pounds) also face a heightened risk of developing cerebral palsy, as do premature babies.
Cerebral Palsy Costs in West Virginia
The symptoms of cerebral palsy may significantly vary from patient to patient. It is also crucial to note that cerebral palsy is a lifelong disorder that has no cure. It is a condition that may affect children and their parents physically and psychologically. Those who have been diagnosed with the condition often require physical and occupational therapy. Managing cerebral palsy in the long term takes a significant amount of money and resources.
The cost of living with cerebral palsy may add up to millions of dollars over a person's lifetime. In addition to the cost of treating the condition, there is also the expense of living with cerebral palsy. Families that are supporting a child with cerebral palsy may have to seek financial aid to cover therapy costs and expenses related to medical equipment, assistive devices, etc. These families need all the support and resources they can muster to care for a child who is permanently disabled.
Contacting an Experienced Birth Injury Lawyer
If your child developed cerebral palsy as a result of a birth injury or due to medical negligence, you may be able to seek compensation for medical expenses, lost income, rehabilitation costs, cost of medical equipment, medications, future treatment expenses and pain and suffering. Our experienced West Virginia cerebral palsy lawyers can bolster your case with medical evidence and expert testimonies, and help you receive maximum compensation so your child can not only get the treatment he or she needs but is able to experience an improved quality of life in the long term.
Please call us today to find out how we can help you.
Robinette Legal Group PLLC
211 Everhart Dr, Ste 200
Morgantown, WV 26508
(304) 594-1800
Call us today to find out how we can help you.