This is my first auto collision. What should I do about my medical bills?
What Should I Do About my Medical Bills?  How Can I Pay the Hospital and Doctor Bills?
If you have private insurance, by all means, turn them in under your private insurance plan.
The reason for this is because your private insurance plan will likely have a very high amount of payment options that are available to you that your medical payment coverage on your private automobile coverage plan will not have.
Most med pay coverages are around $25,000, some are more, but your health insurance plan, on the other hand, may have up to $1,000,000 in limits.  And you want to ensure that when you turn the medical payments into whatever insurance you're going to use, you have enough left in the plan to cover the full course of your medical treatments.
If you only have medical payments coverage, then by all means, report the claim to your first-party, that would be your own insurance agent and insurance adjuster.
What if I Don't Have Medical Insurance?
However, if you do not have medical payments coverage, and do not have your private healthcare coverage, then you will need to retain a lawyer to prepare what is called is a Letter of Protection. And what that means is that the lawyer will write a letter to the healthcare provider, your doctor, and tell them that they will protect the settlement amount to ensure that the medical care provider gets paid.
And these are the three ways that health insurance and medical payments coverage and Letter of Protections can help you to enable you to get the medical treatment that you need.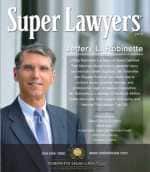 Attorney Jeff Robinette has over 25 years of experience in successfully representing injured people in the state of West Virginia.  Mr. Robinette is the author of three books and numerous articles which have become authoritative resources for injured people across WV.  Robinette Legal Group's focus is catastrophic injury law and representation for legal malpractice.
If you would like to discuss your legal right to compensation, please call to schedule a free consultation today:  304.594.1800 or after hours, 304.216.6695