From our offices in Morgantown, WV, our personal injury attorneys are well situated to represent those injured on our West Virginia lakes and rivers.
Boating Accident Injuries on Cheat Lake in Morgantown
Cheat Lake is a great resource for Monongalia County and the Morgantown area, with recreational amenities that include boating and hiking trails. However, there have been a number of boating accidents happening on Cheat Lake recently that involved serious or critical injuries. Many of these incidents have reportedly been due to boating operators behaving in a reckless or negligent manner, and as a result, injuring other passengers or innocent bystanders.
Boating Accidents on Cheat Lake
The different boating accidents on Cheat Lake serve to illustrate some reasons why such incidents occur. The most serious recent accident on the lake occurred in May 2015, when a 21-year-old man was charged with three counts of boating under the influence with injury. Police said he fell from the controls causing the boat to veer into an embankment, and the crash injured 11 passengers, three critically. The man was eventually sentenced to nine months of home confinement and to undergo a sobriety program after he pleaded guilty to all three counts. There were also been several reported drowning incidents recently.
Summer is busy on Cheat Lake and the Sunset Beach marinas in Morgantown, WV. There are approximately 600 privately owned boats at the Cheat Lake Marina and it brings nearly 1,200 people each day during the busy season to the Crab Shack Caribba, a popular seafood restaurant. The Sunset Beach Marina also rents out pontoons and non-motorized boats such as kayaks and canoes.
Common Causes of Boating Accidents Requiring an Attorney
Here are some of the most common causes of boating accidents and injuries on Cheat Lake:
Speeding: With so many motorized and non-motorized boats on the lake, it is certainly important to ensure that you are operating at a speed that is safe not just for you and your passengers, but also others on the lake. Driving at an unsafe speed may cause the boat to go out of control and/or capsize causing serious injuries to passengers and other boaters.
Boating under the influence: Many don't realize the dangers of operating a boat while under the influence. Boating operation requires skill and focus just as driving a motor vehicle does. If you are intoxicated, do not operate a boat. Do not get on a boat with someone who has been drinking. Passengers are at serious risk.
Reckless operation: It is a frightening fact that a number of boaters out on Cheat Lake are inexperienced. Some of them operate boats in an extremely reckless manner without any regard for the safety of others on the water. This may have devastating consequences.
Lack of safety equipment: It is important for everyone who gets on a boat to wear life jackets. Failure to be equipped with a life jacket has resulted in tragic drowning incidents at Cheat Lake.
Seeking Compensation for Your Losses After a Boat or Jet Ski Accident
When it comes to boating accident injuries on Cheat Lake, a majority of the incidents are caused by human error and/or negligence and may have been prevented. If you have been injured in a boating accident on Cheat Lake, our Morgantown West Virginia boating accident lawyers can help you secure maximum compensation for your damages including medical expenses, lost wages, hospitalization, and pain and suffering. Please call us to schedule a free and comprehensive consultation and case evaluation.
Personal Injury Attorneys serving the Cheat Lake, Tygart Lake, and Sutton Lake areas of West Virginia
The first priority of all boat and wave runner operators should be safety. As boating increases in popularity at Cheat Lake, Tygart Lake, and Sutton Lake, the utmost caution is necessary to prevent injuries from occurring to passengers in the boat, swimmers, those skiing or tubing, and others in the surrounding area.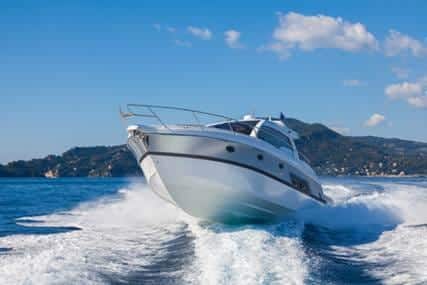 Morgantown, WV Boat Accident Attorneys
Our Morgantown personal injury lawyers can sit down with you and evaluate your claim and advise you on the different legal remedies available to you. The experience our West Virginia injury attorneys have gained in representing victims of various types of motor vehicle accidents including boating collisions and fatalities confirms the fact that many injuries and deaths are caused by irresponsible or negligent actions on the part of the boat operator. This negligence plays a key role in the circumstances that leave accident victims with lifelong injuries from these boating mishaps, or worse, the loss of innocent lives.
At the Robinette Legal Group, PLLC, attorneys for the injured represent clients in serious injury cases involving boating and jet ski collisions and accidents. If we determine that your case has merit, our firm will invest the resources necessary to prove your case, including the hiring of experts and investigators to prove that you are entitled to recover compensation for the injuries and losses you sustained. If we agree to represent you on a contingency basis and do not collect money for you, you owe us no fees.
If you have been injured or lost a loved one in a boating accident, contact us today to schedule a free consultation at 304-594-1800 or after hours, 304-216-6695.
Robinette Legal Group PLLC
211 Everhart Dr, Ste 200
Morgantown, WV 26508
(304) 594-1800
Call us today to find out how we can help you.