Award-winning lawyers for Star City car accidents, SUV, truck collisions, motorcycle wrecks, serious injury claims, wrongful death. You have a time limit! Call today.
Lawyer for Accidents in Star City, WV
If you have been involved in acar accident in Star City, WV, you probably have many questions regarding what to do next. Car accident situations are often riddled with emotion, injury, confusion, and financial burden. Robinette Legal Group has the answers you need and is only a phone call away. They will guide you through the legal process to help you get the compensation you need.
Star City, WV Car Accident Lawyer
Star City, WV is a small town located near larger Morgantown, WV. It is on average home to a relatively young crowd. This is due to those who attend nearby West Virginia University and graduates who have found work opportunities in the Star City and Morgantown areas.
While it is mostly residential, Star City does have a few businesses such as stores, gas stations, and restaurants. It is located conveniently near the University Town Center, West Virginia University and Monongalia General Hospitals, the Morgantown Mall in Westover, WV, and many other places in the Morgantown area.
Star City Bridge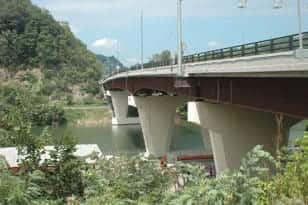 TheEdith B. Barill Bridge, more commonly known as theStar City Bridge, was completed in 2004 and connects Star City, West Virginia with Interstate 79 and western Monongalia County. The bridge serves as a primary means of access to the north side of Morgantown and eased Morgantown-area congestion by upgrading the existing two-lane Monongahela River bridge on US 19 to four through lanes and a center turn lane.
The $20.1 million continuous haunched I-girder bridge, extending from Boyers Avenue (Monongalia County 7/20) to Osage Road (County 19/24). An innovative addition to the bridge are hundreds of sensors that monitor movement, showing what the structure is doing at any time in terms of deflection, the stresses placed on it at various locations and how loads, such as two trucks approaching each other from opposite directions, affect it.
Called a "living bridge" by local engineers, the structure, which was named by the 2001 state legislature to honor a former mayor of the town, can also monitor any delamination of its concrete deck. With the engineering program of West Virginia University close by, the Division of Highways considers the Star City Bridge a teaching tool through which students can learn the basic principles of the way a structure works.
The former Star City Bridge was built in 1950. In 2002, that bridge was demolished and replaced by the current five-lane bridge that was completed in 2004. It has since been dedicated the Edith Barill Bridge after a long-time Star City mayor, but it is still generally known as the Star City Bridge.
All American Family Festival
A relatively new attraction to Star City is the All American Family Festival. This year will be the fifth year for this annual festival. Located at the Edith Barill Waterfront Park, this festival has a traditional "down home" feel complete with games, prizes, food, water games, and a petting zoo that are guaranteed fun for the whole family.
Star City Roads
The main road that goes through Star City is Route 19, and there are also many smaller residential roads. Most of the speed limits are slow in this area, but Route 19 has higher speeds and a lot of traffic as it is a quick way for Morgantown traffic to access Interstate 79. There are some hazardous places along this road as well as on University Avenue.
Star City residents' commute is 16 minutes on average, meaning that most work locally and often use the busy roads that go into Morgantown or use the interstate to get to work. This increases the risk of accidents for Star City residents, especially during rush hours.
Staying Safe on Busy Roads
If you are a Star City resident, you will probably need to drive on busy roads during rush hour at some point. Here are some tips to drive safely on busy roads.
┬À Start early. When driving on busy roads, traffic usually does not move quickly, and this leads to impatience and unsafe driving. Leave for your destination early, so you are not in a hurry and can stay calm in congested areas.
┬À Put away distractions. When traffic is moving slowly, it is tempting to check your phone or program your GPS. As long as you are doing that, you are not looking for the potential hazards around you.
┬À Watch for other drivers. No matter how carefully you are driving, you will probably make mistakes, and this is true of other drivers. Leave plenty of room between you and the vehicle in front of you, and be ready to react to other drivers' dangerous actions.
┬À Consider taking a different route. In the Star City area, there are alternate ways to get to most places. If the main roads are too busy or dangerous, look for a different route that is less busy. It will make the roads safer for everyone. Just be sure to respect the stop signs and possibly slower speed limits along your new route as it may be through a quieter residential area.
Call Today!
Star City Accident Attorney
If you are a Star City resident and have been in an accident, Robinette Legal Group is awaiting your call. They are committed to helping you through the legal process following your trauma, so call today to get started on getting the compensation you need. 304.594.1800
Call us today to find out how we can help you.