If you were injured in a gas well drilling accident or a loved one was killed while working on an oil or gas rig, we know how to hold negligent parties accountable to help you gain the recovery you need and deserve. No Fee Until We Win for You. Call Today to Find Answers from an Award-winning gas rig accident lawyer in Morgantown, West Virginia.
West Virginia Drilling Rig Accident Lawyers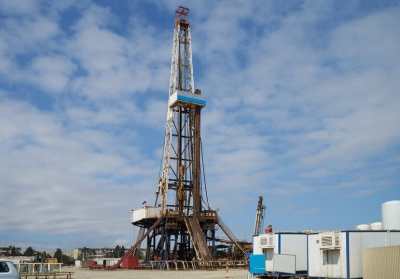 Thousands of new jobs have already been created for West Virginians, and there will be many additional West Virginia jobs created in the Morgantown area due to the impact of the demand for natural gas.
Positions include employment as oil or gas rig hands, roustabouts, floor hands, rig supervisors, roughnecks, and engineers, as well as opportunities for contractors who serve the industry through drilling, pipeline construction, well service, trucking, and oil field service and supply.
As the oil and gas industry grows, it is imperative that employee and community safety are the foremost considerations to prevent injuries and death.
Since the severity and duration of workplace injuries which occur in the oil and gas industry are typically far worse than in other employment sectors, oil and gas drilling companies must be held accountable for doing everything within their power to prevent such accidents.
When proper training is not in place, proper safety measures are not enforced, equipment is not properly installed, maintained, and repaired, or communication is lacking, oil and gas well injuries and deaths will occur.
Some dangers to these drilling industry workers include well pad explosions, fires, chemical burns, dangerous falls, objects falling on workers, head and brain injuries, back and spinal injuries, and broken or crushed hands, feet, and limbs.
According to the Center for Disease Control (CDC), injuries to oil and gas workers most often occur off-site as a result of motor vehicle accidents.
Workers are working long hours and driving long distances on rural highways to travel to well sites, and often these roads lack safety features such as firm shoulders and roadside barriers. This not only puts the workers at risk but also places at risk any other motorist on the road.
West Virginia Rig Accident Lawyers Representing Drilling Rig Workers for all types of oil rig, pipeline, and gas rig injury cases:
Common Accidents in the Oil and Gas Industry
Electrocution –There are various substances/ chemicals on a rig that are corrosive and can act as electrical conductors. Oil and gas industry workers may get electrocuted as they perform many tasks, such as touching worn wires.
Explosions and Fire –It's a fact that gases are highly combustible which makes explosions a common occurrence. Flammable gases like well gases, hydrogen sulfide, and vapors, can be released from production equipment, wells, trucks, or surface equipment such as shale shakers and tanks. Ignition sources may include open flames, electrical energy sources, lightning, static, cigarettes, frictional heat, welding and cutting tools, and hot surfaces. Explosions and fires are generally caused by welding, swabbing, drilling, well blowouts, and failure to maintain the ignition sources close to the wellhead.
Falls –Since workers are often working on elevated rigs, falling to the rig floor or the ocean can be fatal. However, these accidents could have been prevented by implementing safety structures and adequate safeguards.
Contact with equipment –Kellies, moving pipes, tongs, rotary tables, and spinning chains can all strike a rig worker, causing serious physical injuries. Should a hose connection fail, the whipping hose can also hit the workers, either causing them to fall or directly injuring them.
Entrapment –Employees usually get their hands, arms, feet, or legs caught in equipment, like pipes, rotary tables, drill strings, spinning chains, and tongs. Entrapment cases such as these are usually fatal.
Toxic Exposure – Gas poisoning is another common accident in oil and gas rigs. Potentially harmful gasses such as hydrogen sulfide can collect in places with little or no ventilation and harm rig workers. Individuals exposed to this gas will experience nausea, and fall unconscious, and if they don't get medical treatment, they could actually die. If you get exposed to it, you may also suffer from nervous system impairment and irregular heartbeat.
Collapsing rigs –Structural overloads occur when there is too much weight applied to a rig. Oil and gas rigs may also collapse due to poor construction, improper installation, or degradation. During a collapse, people can be crushed or thrown into the open ocean.
According to research, workers in the oil and gas industry had the highest accident rate in 2015-2016, at 148.9 per 100,000 workers. There were also 349 severe injuries–so much more than the amount of the next occupation, industrial building construction, which had 153 severe injuries.
Do remember, that whatever your injuries, you must follow your doctor's advice. If you don't heed the doctor's advice, then you can decrease your chances of getting compensation.
Industrial Chain Injuries
Collapsed rigs
Blowouts
Electrocution/electrical shock
Falls from heights or slip and fall accidents
Fatal Injuries in the Oil and Gas Industry: Your Legal Rights in West Virginia
The fatality rate among oil and gas workers is nearly eight times the all-industry rate for workers.
Accidents happen in dangerous industries such as oil and gas extraction, but most accidents could have been prevented if more training has been accomplished, greater safety measures had been in place and enforced, and if workers had not been worked hours past the point of exhaustion.
What Rights Do I Have if I Was Injured on a Gas Rig?
In most cases, a worker who is injured on the job will be able to receive some benefits from a Worker's Compensation claim.
In West Virginia, if an employer is found to have intentionally placed their employee in harm's way, resulting in serious injury or death, that employee may qualify to file a claim and lawsuit against the employer's insurance company.
If the cause of a workplace injury was due to faulty equipment or a negligent contractor, that person may be entitled to seek additional monetary compensation from a third party such as the manufacturer.
Morgantown, West Virginia Gas Drilling Rig Injury Lawyer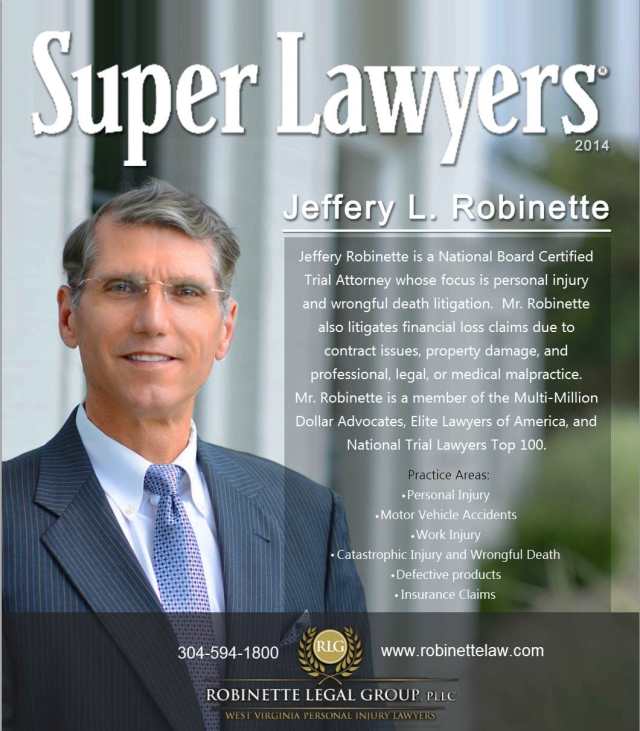 If you have questions regarding an injury or untimely death which occurred as a direct result of work in the West Virginia oil or gas drilling industry, contact our office today for a free consultation.
Jeff Robinette, the firm's founder, is a National Board Certified Trial Attorney with over two decades of experience in successfully handling claims involving workplace injury claims including coal mining injuries, gas well explosions, construction site accidents, toxic exposure, industrial accidents, and construction vehicle and work truck accidents.
Call today: 304-594-1800. We have someone available 24/7 to answer your call.
Robinette Legal Group PLLC 211 Everhart Dr, Ste 200 Morgantown, WV 26508 (304) 594-1800
To read more:Oil Extraction in West Virginia: Benefits and Risks of Hydraulic Fracturing
Call us today to find out how we can help you.