What are the most recent changes to workplace and road safety laws in West Virginia?
A. Workplace safety legislation promotes a safe working environment designed to protect employees from death or injury, promotes employee safety training in best safety practices, causes the management to be more accountable for the protection of their workers, and protects companies from law suits, citations and fines resulting from these preventableworkplace injuries and deaths.
In the same way, new legislation regarding the safe operation of motor vehicles is continually being created and promoted to reduceinjury and death on our nation's roadways.
The following are some of the most recent changes and proposed changes promoting safety through West Virginia law:
Still Waiting For Texting Legislation in West Virginia
West Virginia Legislation Banning Texting While Driving
West Virginia Texting Ban Moving Ahead
Motor Vehicle and Highway Safety Bill Introduced in U.S. Legislature
Call us today to find out how we can help you.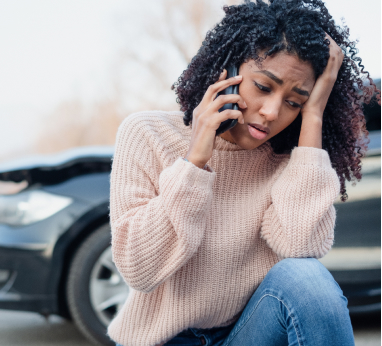 Get Your
FREE
Case Evaluation

Brain Injury
While timbering in WV, a heavy equipment operator sustained a permanent brain injury while performing the duties of his job. What price can you put on the loss of a fully functioning, fully reasoning brain? Jeff Robinette was able to negotiate a settlement that was annuitized to provide for this man for the rest of his life.
Crushed Foot Injury
While working in Morgantown, WV for a large national retailer, our client, a young woman in her early twenties, was ordered to use equipment that she was not properly trained to use. In the course of attempting to complete her task, she sustained a severe crush injury to her foot. Due to this incident, our client lost full use of this foot for the rest of her life and was living with chronic, persistent pain.
Our firm was able to obtain a sizable settlement which took care of all her medical bills and future treatment for her foot injury. The settlement was ample enough to allow this young woman to go back to college and retrain for employment which will accommodate her permanent disability.
Crushed Leg Injury
Imagine having your leg crushed so badly in an accident that you have to undergo two surgeries to insert multiple pins and have a rod hammered into the bone just to stabilize the femur. Unfortunately, the first rod inserted into the bone didn't accomplish the desired effect, so the rod had to be removed and surgically reinserted. Imagine the great pain, the months of therapy and recovery, and the frustration of knowing you can never return to the type of work you have performed for decades.
Jeff Robinette was able to obtain a great enough settlement to pay this man's medical bills in their entirety and money enough to start a new business so he could work and live a productive life even with his permanent impairment.
Our Awards and Certifications
Legally Reviewed By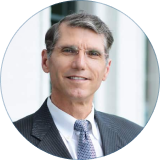 Jeffery Robinette
FOUNDER
Jeffery Robinette is a West Virginia Personal Injury Lawyer based in Morgantown who represents individuals who have been seriously injured or killed due to motor vehicle collisions or catastrophic workplace accidents.

I am so glad I chose Robinette Legal Group to represent me in a recent car accident case.
Barbara
Car Accident Injury Client
Attorney Robinette was able to secure a settlement that allowed us to have our home repaired and to recoup the fees we paid.
Carie
Home Construction Dispute Client
I truly appreciate all his advice and help.
Betty
Contracts Client Client