Bills don't stop accumulating just because you are not working. Perhaps you are like many injury victims who don't have significant savings to meet your day-to-day living expenses now, much less those bills that are coming due in the future.
Are You Worried About How to Pay the Bills?
Many injury victims become depressed and discouraged because they cannot provide the same financial support for their family as they could previously.
Perhaps you are feeling like that, too, and you fear that you won't be able to return to the employment you held previous to becoming injured. Many catastrophically and seriously injured people can't return to the same kind of employment they had previously; they have to change jobs, and even occupations, in order to return to any gainful employment.
As a result, you now face, perhaps for the first time in your adult life, real uncertainty about your future employment and financial condition.
You may be wondering, "Whose insurance company is responsible for the bills? If paid by a health insurance company, do I have to pay them back? If paid by Medicare or Medicaid, do they have to be reimbursed?  What about all my other household expenses?  Who will pay those bills?"
What Will Happen if You Can't Return to Work?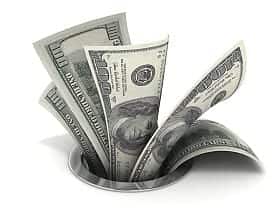 Unfortunately, many seriously injured people don't know at the outset of their medical treatment that their injuries may be permanent; they are later astonished that such injuries compromise their ability to earn a living. This scenario occurs fairly often when middle-aged individuals who have physically demanding jobs, such as coal miners, gas and oil industry employees, and construction workers, are injured.
The means of injury, however, doesn't have to be that significant. Even a low-impact automobile collision or a common fall from a step-ladder can cause serious and permanent injuries. Because the fifty-year-old heavy laborer is already struggling with the physical demands of his job, even a seemingly minor back or neck injury from an auto collision can prevent him from doing the same kind of work. So, the effects of even less serious, but permanent, injuries can cause significant losses to such injury victims.
Rebuilding Your Life After an Injury
To rebuild your life, you will need to learn new ways to accommodate the limitations you now have which stemmed from your injuries, and this will require that you make some changes about how you view life, both physically and mentally.
And, it's not just you who will be adversely affected; all your close family members will be affected, too. In fact, you and your family will have to make some significant adjustments in each of your daily lifestyles in order to accommodate the individual personal care needs related to your injuries.
Practical Legal Advice:  We Have Answers
What you need right now is practical legal advice on how to address your most pressing concerns: how you are going to be able to meet your present medical and financial obligations; and how you are going to build a financial future for yourself and your family.
Knowledge is power: having the right information about your legal rights is part of your first step in recovering from your traumatic injuries and building a hopeful future.
How to Pay Medical Bills After a WV Accident
Most people have financial pressures or have money problems after a car wreck or work injury. With so many in West Virginia either unemployed or underemployed, many people have little emergency savings and an unexpected event like a car wreck can cause a lot of stress when considering how to pay the bills.
If you have been injured in a car accident, even if it was someone else's fault, you may be receiving large medical bills which are first and foremost your responsibility.
It is essential to get the help you need now to keep your good credit intact.
Morgantown, WV Personal Injury Lawyers Provide Free Case Review, No-win, No-fee Agreement
A primary part of our purpose as a personal injury law firm is to provide to injury victims and their families the essential information that will enable them to maximize their efforts to rebuild their lives.
That's why we make answers to your questions and free books available to West Virginia injury victims.
That is also why we give a free consultation to those who could benefit from our services and take serious injury cases on a contingency fee basis so you pay nothing up front. If you don't get paid, we don't get paid.
If you have questions or would like to schedule a free consultation with a lawyer, call today: 304.594.1800 or after hours, 304.216.6695.
Related Posts:
You may also be interested in these free resources from our library:
Free Books for West Virginia Injury Victims
For What Damages can I be Compensated Through a Lawsuit?