Changes in Your Marriage Following a Serious Injury:
In the course of our business as a Morgantown Personal Injury Law Firm, we have the opportunity and privilege to work with many families who have suffered losses as a direct result of an unexpected life event such as a vehicle accident or work injury.  When this sudden change necessitates that you take on the new role of helping your husband or wife manage a new disability, cope with chronic pain, and plan for the future, remember that the happier and healthier you are, the better care your loved one will receive.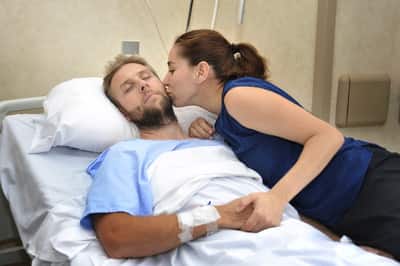 You find yourself now juggling other family responsibilities and work while spending hours driving to various medical appointments, and performing medical tasks such as pain and medication management, injections, and wound care which must be performed at home.
Understandably, caring friends and family members often ask about the well-being of your injured loved one, but many caregivers are left wishing for even just one person who would ask how they are holding up and coping with all the changes.
Focus on the Family provides caregivers some excellent resource pages including these tips:
Determine services available in your area, and ask for the help you need.
Make healing habits of prayer, Bible and inspirational reading, music, and fellowship.
Model an attitude of respect for the injured.
Plan your schedule around predictable mealtimes.
Look ahead and include fun family activities in your schedule.
Anticipate health concerns; keep nourishing snacks on hand, exercise consistently.
Don't major on the minors with family members. (Save your steam for big problems.)
Delegate household chores, but keep them simple.
Listen well and learn to read between the lines with your injured loved one.
Give yourself permission to enjoy hobbies.
Don't entertain "what-ifs" and "if-onlys." Say, "I am doing the best I can."
Help for West Virginia Families:
Help for you and your family is available in West Virginia. Please follow up and take care of your family by taking care of yourself. You don't have to do this alone.
In June 2015, West Virginia passed the CARE Act, a new WV law that provides support to family caregivers. The Caregiver Advise, Record, Enable (CARE) Act provides caregivers with the knowledge they need to know when their loved ones go to the hospital.
The legislation requires that health care facilities, before hospitalization, record the name of caregivers on the medical record of a loved one, inform the caregiver when their loved one is to be discharged back home and give the caregiver instruction of the medical tasks, such as medication management, injections, wound care and transfers that they will need to perform at home.
In our Resources Section below, you will find a link to local support groups in Morgantown and around the state of West Virginia.
Though roles have changed and responsibilities have increased, take heart – you have the opportunity to grow better and stronger than ever before and learn life lessons which couldn't have been learned in any other way.
Remember to laugh a little too – after all, laughter is the best medicine. So, here's a favorite quote by Prairie Home Companion's Garrison Keillor: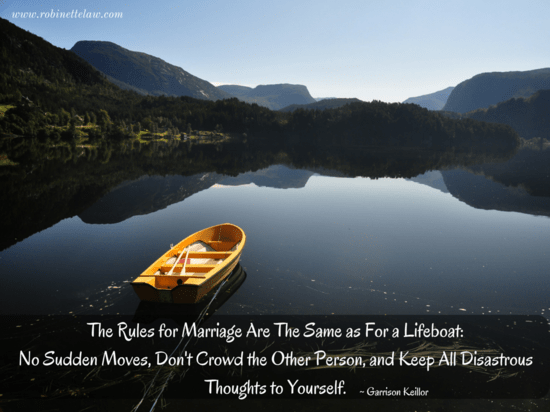 Helpful Articles:
Rules of the Road for Electric Wheelchair Users
Top Five Mistakes Accident Victims Make Regarding Their Insurance Claim
Seven Things that Really Irk People with Disabilities
Resources:
Caregivers Need to Care for Themselves as Well, Focus on the Family
When a Marriage Changes, Christopher and Dana Reeve Foundation
United Spinal Association, Top Ten Family Caregiver Tips