Many fields of work are inherently dangerous. Coal mining, construction, farming – these are among jobs that come with safety risks. Employers in these and other industries, however, are required to ensure that the workplace is no more dangerous than necessary. Any preventable safety hazards must be mitigated. When employers or subcontractors neglect such responsibilities, lives are on the line.
Soccer fans in the Morgantown area may have heard about the recent tragic construction accidents that have taken place in Brazil. The country is preparing to host the 2014 World Cup, and massive efforts have been underway in recent months to construct stadiums for the soccer showcase. It appears that the timeline may have been put ahead of worker safety – six construction workers have been killed on the job so far.
In November, two workers died in a construction site accident involving a crane collapse at one stadium site.
In December, at the construction site of another stadium, a worker fell to his death from the roof of the building. Just last week, at the same stadium construction site a man was killed when he was struck by a piece of iron that fell from a crane. This was the third fatal construction accident at this site; one took place in March 2013 when a worker fell from a scaffold.
In June at another World Cup site, a worker died after having a heart attack on the site. His family has said the heart attack was brought on by work-related stress.
In the wake of these tragedies, citizens and workers have protested unsafe working conditions at the construction sites.
One does not need to go to a foreign land to find poor working conditions on construction sites. We have them right here in West Virginia. Those who are injured inconstruction accidentsin West Virginia should talk to a workplace accident attorney about their rights and their options to obtain compensation for medical expenses and lost wages.
Source:Source:CNN, "Manaus World Cup stadium suffers third death," Feb. 7, 2014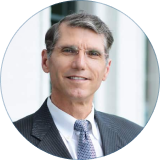 Jeffery Robinette was admitted to practice law in 1991 and is licensed in all levels of state and federal trial courts in West Virginia. Mr. Robinette is also licensed in all state and federal appeals courts in West Virginia and the United States Supreme Court. As a National Board Certified Trial Attorney who has handled hundreds of motor vehicle, injury, and construction defect claims and a leading author on insurance claims settlement issues and difficulties in West Virginia, Jeff Robinette is uniquely qualified to represent your best interest.