West Virginia coal miners are among the hardest working professionals in America. Despite strong MSHA regulations, coal mining continues to be one of the most dangerous occupations in the world.
MONONGALIA COUNTY, W.Va. – A49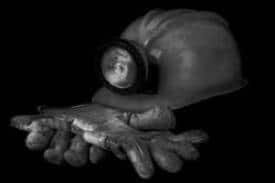 year old Maidsvillecoal miner suffered afatal injuryon Monday nightwhen he was operating a roofbolting machine and was struck by a rockat Red Bone Mining's Crawdad No 1 in Monongalia County near Route 100.
State inspectors were headed to Morgantown to investigate. This minerwas a section foreman, and based on his age may have had up to 30+ years experience in the mines.
Many injured workers and their familiesthink that their financial damages for medical bills and lost earnings are limited to West Virginia Workers' Compensation benefits after a drilling, construction, or coal mine accident.
An injured employee or contractormay be entitled to more, depending onthe unique circumstances. Workers' compensation laws say thatan injuredminercannot holdthe employer accountable for damages above the amount of benefits paid by the workers' comp insurance unlessthatminercan prove the employer acted with deliberate intent, in other words, deliberately placed in a dangerous situation which led to the injuries or death.
In many workplace injury and wrongful death cases, however, there may also be a third party who can be held liable for negligence. The third party can include the manufacturer of a piece of defective industrial equipment, the property owner or a subcontractor working on the same job site.
Source: WAJR News, One Injured in Mining Accident, Jeff Jenkins, November 11, 2014.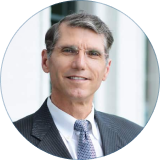 Jeffery Robinette was admitted to practice law in 1991 and is licensed in all levels of state and federal trial courts in West Virginia. Mr. Robinette is also licensed in all state and federal appeals courts in West Virginia and the United States Supreme Court. As a National Board Certified Trial Attorney who has handled hundreds of motor vehicle, injury, and construction defect claims and a leading author on insurance claims settlement issues and difficulties in West Virginia, Jeff Robinette is uniquely qualified to represent your best interest.