Traffic was backed up for hours on I-68 near Morgantown as a result of a singlevehicle accidenton I-79. Two people were injured in this wreck on Thursday afternoon and were taken by ambulance to Ruby Memorial Hospital in Morgantown. Witnesses said the driver and a passenger were alive immediately following the accident which occurred on southbound Interstate 79 near the 147 mile marker, about a mile from the Goshen Road exit.
A witness said the vehicle veered to the left and overcorrected to the right which caused the vehicle to hit an embankment, causing it to flip. The car landed on its hood and skidded, creating a debris field leading to the car. Investigations are still on-going to determine the exact cause of the accident. The investigators will consider whether or not additional factors such as weather, road conditions, debris, mechanical failure, an animal crossing, or the error of another driver that caused the driver of the wrecked vehicle to swerve.
The witness to the accident stopped to help and saw that the driver was partially out of the car. Much to his relief, the driver was alive and asked the condition of the passenger.
Neither the driver nor passenger had been wearing seatbelts, and the female passenger was partially in the back seat, but was also alive. West Virginia State Police are still investigating the cause of the accident. One lane was blocked as responders worked the scene. Traffic was backed up for miles into the Interstate 68 interchange and on both interstate highways leading into the split.
On the same afternoon, a five car accident occurred on Burroughs Street in Morgantown when a Mercedes SUV lost control and caused four other cars to collide. This road in Suncrest is always backed up, nearly bumper to bumper in the late afternoon, so it is a wonder that more cars were not involved. Morgantown Fire and Police departments and Mon County EMS responded.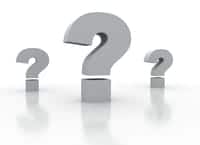 People generally have a lot of questions about how to proceed after a collision and how to best negotiate with the insurance companies to receive the compensation to gain the medical attention needed for their best progress and recovery. We answer questions about vehicle wrecks every day, so the following are some free resources to help you along your way:
Related Articles:
Top Five Mistakes Accident Victims Make Regarding Their Claims
Should I use Facebook or other Social Media if Considering an Injury Claim?
It is Your Responsibility to Protect Your Legal Rights after an Accident
Injured In A Car Accident In West Virginia? Know Your Legal Rights!
Source:
The Dominion Post: Two injured in single-vehicle accident, by Alex Lang, October 23, 2015.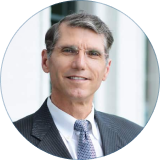 Jeffery Robinette was admitted to practice law in 1991 and is licensed in all levels of state and federal trial courts in West Virginia. Mr. Robinette is also licensed in all state and federal appeals courts in West Virginia and the United States Supreme Court. As a National Board Certified Trial Attorney who has handled hundreds of motor vehicle, injury, and construction defect claims and a leading author on insurance claims settlement issues and difficulties in West Virginia, Jeff Robinette is uniquely qualified to represent your best interest.