West Virginia coal miners are among the hardest working professionals in America. Despite strong MSHA regulations, coal mining continues to be one of the most dangerous occupations in the world.
MONONGALIA COUNTY, W.Va. – A 49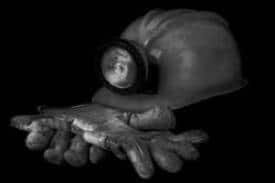 year old Maidsville coal miner suffered a fatal injury on Monday night when he was operating a roof bolting machine and was struck by a rock at Red Bone Mining's Crawdad No 1 in Monongalia County near Route 100.
State inspectors were headed to Morgantown to investigate.  This miner was a section foreman, and based on his age may have had up to 30+ years experience in the mines.
Many injured workers and their families think that their financial damages for medical bills and lost earnings are limited to West Virginia Workers' Compensation benefits after a drilling, construction, or coal mine accident.
An injured employee or contractor may be entitled to more, depending on the unique circumstances.  Workers' compensation laws say that an injured miner cannot hold the employer accountable for damages above the amount of benefits paid by the workers' comp insurance unless that miner can prove the employer acted with deliberate intent, in other words, deliberately placed in a dangerous situation which led to the injuries or death.
In many workplace injury and wrongful death cases, however, there may also be a third party who can be held liable for negligence. The third party can include the manufacturer of a piece of defective industrial equipment, the property owner or a subcontractor working on the same job site.
Source:  WAJR News, One Injured in Mining Accident, Jeff Jenkins, November 11, 2014.