What is the penalty for driving without insurance in WV?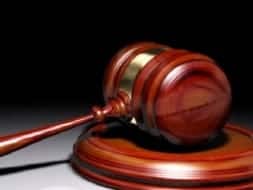 A West Virginia woman faces up to a year in jail for knowingly driving an uninsured vehicle in a crash that killed a 5-year-old Maryland girl. The uninsured driver rear-ended the vehicle in which the little girl was riding with her great-grandmother, causing the collision and tragic death of the child.
The West Virginia Woman argued that she didn't know the insurance had lapsed. But she acknowledged under cross-examination that the policy had been canceled because of her poor driving record.
Penalties in WV for Driving Without Insurance:
If you are unable to provide proof of insurance upon a WV official's request, or you are found to be driving without car insurance, you face the following penalties:
Suspension of your car's registration:
To have your registration reinstated, you must provide proof of insurance and pay a $100 fee.
If you are also ordered to surrender your plates you will face an additional $50 fee.
Suspension of your driver's license:
After your suspension ends, you will have to pay $50 reinstatement fee.
Each subsequent offense will result in a longer suspension period.
Providing false insurance information can result in:
A mandatory driver's license suspension of 90 days.
Revocation of your car.
Possible maximum fine of $1,000.
Possible maximum 1 year of jail time.
Even with these stiff penalties, as many as one in six West Virginia drivers are uninsured, and many more than that are underinsured.  To protect yourself and your family, it is essential that you purchase the maximum amount of UIM and UM coverage for your own vehicles.
For Free Information about Choosing the Right Coverage, See our Articles:
Other Helpful Articles:
Which Options Do I Need to Purchase for My Car Insurance? Part 1
Which Options Do I Need to Purchase for My Car Insurance? Part 2
Robinette Legal Group: Insurance Issues
Sources: 
W.Va. Woman Convicted in Crash that Killed a Maryland Girl, AP, January 14, 2015.
WV Department of Motor Vehicles, Auto Insurance Violations in WV