KINGWOOD, WV: – A contract worker helping in the installation of a water treatment system at the former Decondor Coal Mine site in Preston County died on the job Tuesday when a ditch at a mine reclamation site caved in on him.  This 38-year-old man was employed by Breakaway Inc. out of Sutton, West Virginia in Braxton County.
When a mining permit for this location property off Sacks Run Road near Reedsville was revoked, the reclamation work responsibility was transferred to the state.
The local police and the Federal Occupational Safety and Health Administration (OSHA) will investigate the incident to determine the cause, fault, and possible negligence or safety violations.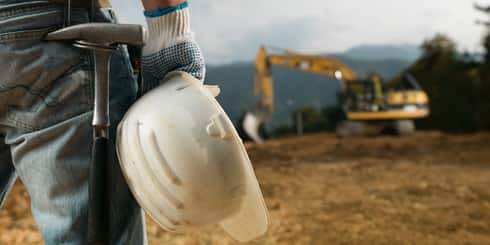 Legal Ramifications in a Work-Related Death
Criminal:
As recently demonstrated in the West Virginia Don Blankenship UBB Coal Mine Disaster case, employers including coal mines and related operations have a legal and moral duty to protect the lives of their workers and not place profits above workplace safety.  Fines and even prison time are used to hopefully prevent future serious accidents with resulting injuries and fatalities and show that disregarding safety laws have real consequences.  The goal is always to make everybody's workplace safer.
Civil (Tort):
Even though criminal sanctions can deter negligence and hopefully prevent a similar occurrence in the future, these sanctions do nothing to solve the problem of compensation for the victim's family which would enable them to, at least financially, move forward to rebuild their shattered and forever changed lives.
According to Section 3 of Chapter 21 in the West Virginia State Code, employers have a duty to safeguard the life of their employees. "Every employer shall furnish employment which shall be reasonably safe for the employees therein engaged and shall furnish and use safety devices and safeguards, and shall adopt and use methods and processes reasonably adequate to render employment and the place of employment safe, and shall do every other thing reasonably necessary to protect the life, health, safety, and welfare of such employees."
Every employer and every owner of a place of employment, place of public assembly, or a public building, now or hereafter constructed, shall so construct, repair and maintain the same as to render it reasonably safe."
The family's recourse in a case where the WV Code has been violated would be to file a formal wrongful death claim against the employer and the state.
Though no amount of money can compensate for the loss of a loved husband who has been suddenly killed in a workplace accident, the family may be eligible for compensation through a wrongful death claim for grief and suffering, funeral expenses, medical expenses incurred prior to death, and future lost earnings.
WV Wrongful Death Attorney
Click here to learn more about "What Compensation is Available Through a Wrongful Death Lawsuit?"  
Sources:
WV MetroNews:  Worker Killed at Former Preston County Mine Site, June 7, 2016
WV State Code:  Workplace Safety Standards
United States Department of Justice:  Former Massey Energy CEO Sentenced to a Year in Prison, April 6, 2016