We were recently introduced to a helpful new website which was created by Don Lewis to help and honor the parents of special needs children who work so hard to see that their little ones are always included in family fun.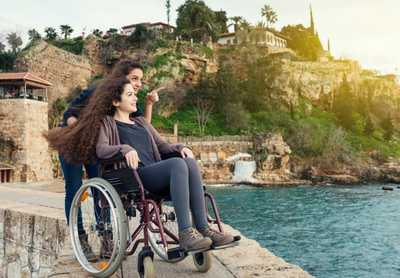 Don's family was changed forever after a tragic motorcycle accident left his son with a brain injury, facing a lifetime of altered abilities.
He has learned so much about how to help his son thrive and now seeks to share that information with as many people as possible.
I love that Don is using this very difficult circumstance to improve the lives of every family he can reach through his community, support groups, and website.
If your family needs encouragement to help you through the process of helping a child or family member who is suddenly disabled, here is Don's contact information and website:
Don Lewis, [email protected]
Additional Resources:
Backyard Camping for Kids with Disabilities
Playground Tips for Children with Special Needs
Teaching Swimming to Children with Disabilities: Benefits & Safety Precautions
Accessible Entertaining: Making Sure Your Disabled Guests Feel Safe and Welcome in Your Home
Finding the Right Hotel for Your Child with Special Needs