West Virginia Cell Phone Tower Fatalities
The Occupational Safety and Health Administration (OSHA) has issued a specific warning to the communications tower industry on its safety practices. The industry has had four fatalities so far this year and 13 deaths in 2013 at communication tower work sites. noted in a February 10th letter to some 100 members of the National Association of Tower Erectors.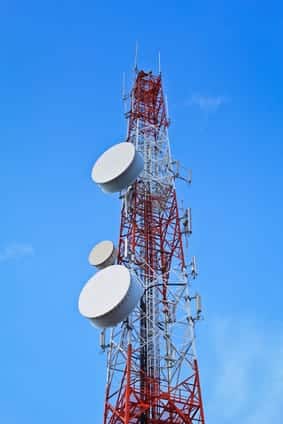 In a February 10th letter to members of the National Association of Tower Erectors, OSHA chief Dr. David Michaels stated: "I am writing to remind you that it is your responsibility to prevent workers from being injured or killed while working on communication towers." Most fatalities have resulted from falls, indicating no fall protection is being offered or employers are not assuring protection is being used properly. In addition, tower workers have been injured and killed by falling objects, equipment failure and the structural collapse of towers, according to Michaels.
A recent example of the dangers to these communications tower workers occurred in West Virginia in February 2014. In this case, the workers were wearing protective harnesses, but certainly did not help them when the tower collapsed. Three people died and two more were injured after a cell phone tower collapsed in the Summit Park area of Clarksburg in Harrison County.
The workers were aware that the tower was weak, and had been called in to attempt to reinforce that tower. It seems that given the known weakness of the tower, more extensive safety precautions should have been taken for the protection of these workers. Four contractors were harnessed to the tower, at least 80 feet up, when the tower collapsed while workers were trying to reinforce the tower. They were sub-contracted through a company called SNS.
The fifth person involved was a firefighter from the Nutter Fort Fire Department. Debris fell on him while trying to remove one of the contractors.
In light of tragedies like this, OSHA Chief Michaels offered suggestions for improvement, including providing proper training, especially regarding fall prevention and monitoring to assure safe work practices are being followed. "OSHA will consider issuing willful citations, in appropriate cases, for a failure to provide and use fall protection," he warned.
"For the sake of your employees and your business, I strongly urge you to do everything you can to prevent these needless injuries and deaths before anyone else is hurt, and before OSHA issues additional financial penalties," Michaels said.
Source: National Law Review:"OSHA Issues Warning To Communications Tower Industry: by Bradford Hammock, February 20, 2014.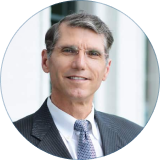 Jeffery Robinette was admitted to practice law in 1991 and is licensed in all levels of state and federal trial courts in West Virginia. Mr. Robinette is also licensed in all state and federal appeals courts in West Virginia and the United States Supreme Court. As a National Board Certified Trial Attorney who has handled hundreds of motor vehicle, injury, and construction defect claims and a leading author on insurance claims settlement issues and difficulties in West Virginia, Jeff Robinette is uniquely qualified to represent your best interest.