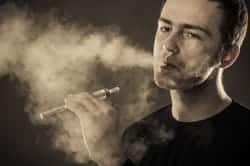 Morgantown, WV: As smoking bans become the norm in public places throughout thecommunitiesofWest Virginia,thenumber of people using e-cigarettesisrapidly increasing.
If you have been seriously injured by an e-cigarette product, call the Robinette Legal Group, PLLC today: 304-594-1800 for a free consultation, or contact one of our West Virginia E-Cigarette Injury Lawyers to find answers.
Smokers are turning to "smokeless" cigarettes because they believe these products are a safer and moreacceptablealternative.
Supporters say these products have helped thousands of people quit and have helped millions cut back on their cigarette smoking. In all fairness, I have personally heard the testimony of former cigarette smokers who have been helped by this product and am truly glad to hear of their progress. Even so, these products are attractive, especially to the young, and the health problems which will present in the future are yet unknown.
A New York Senate hearing was held on May 15, 2014 which included many witnesses including public healthofficials and the American Cancer Societywhich called for aban one-cigarettes in public places. It is unknown exactly what the effect of the chemicals emitted by the e-cigarette vapor has on the general public.
ÔÇó┬À Right now, e-cigarettes aren't specifically regulated by the FDA, which has created a "wild west" environment for manufacturers and distributors.
ÔÇó┬À The quality of e-cigarettes and the e-liquids is largely inconsistent.
ÔÇó┬À One teaspoon of the liquid nicotine used in these e-vaporizers (which sometimes contains flavorings like cherry, chocolate, and bubble gum) is enough to kill a child. Of coursechildren should not have access, butchild poisonings are occurring.
ÔÇó┬À Most of the nicotine from an e-cigarette is absorbed through the cheeks rather than in the lungs. Have you ever seen someone with oral cancer?
ÔÇó┬À In 2013, 365 people were referred to hospitals for nicotine poisoning from these e-liquids.
ÔÇó┬À Complaints of injury linked to e-cigarettes, from burns, nicotine toxicity, respiratory and cardiovascular problems have jumped to new levels.
ÔÇó┬À E-cigarettes are now becoming a problem in our local schools because it is easy for a minor to get their hands on an e-cigarette because they are not currently regulated as a tobacco product.
ÔÇó┬À The liquid stimulant used in e-cigarettes, when injected or absorbed through the skin, can cause vomiting, seizures, and death.
ÔÇó┬À A number of e-cigarettes have exploded out of their chargers, causing facial injuries and fire.
If you have been injured by a defective consumer product in your home,workplace,or in your car, you are entitled to seek money damages for your medical care, lost earnings and pain and suffering.
Questions? Call the Robinette Legal Group, PLLC today:1-304-594-1800 for a free consultation, or contact one of our West Virginia E-Cigarette Injury Lawyers to find answers or begin an online chat 24/7.
If you have questions about injury claims, download our free, no obligation report for the answers you need today.
Sources:
Miami Herald, "Crime Watch: Reader is Horrified by Dangers of E-cigarettes," by Carmen Gonzalez Caldwell, May 15, 2014.
Deseret News, "Man sues after e-cigarette explodes in his face," by Dennis Romboy, November 3, 2014.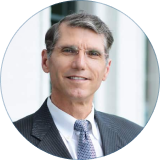 Jeffery Robinette was admitted to practice law in 1991 and is licensed in all levels of state and federal trial courts in West Virginia. Mr. Robinette is also licensed in all state and federal appeals courts in West Virginia and the United States Supreme Court. As a National Board Certified Trial Attorney who has handled hundreds of motor vehicle, injury, and construction defect claims and a leading author on insurance claims settlement issues and difficulties in West Virginia, Jeff Robinette is uniquely qualified to represent your best interest.