Into each life, a little rain will fall. However, what happens if you – or a loved one is hit by a psychological equivalent of a tornado?
If you or a loved one had a life-changing accident, getting back to relatively normal life can prove highly daunting. By definition, life-changing injuries are those that substantially interfere with one's daily life's activities. Some of these injuries, such as spinal cord injury, can limit your ability to do the things you love. In most cases, other than affecting various bodily functions, these types of injuries result in a loss of livelihood, income and career.
What now?… The Truth
Oftentimes, depending on the severity of the injury, you may seek to deny your condition and fail to reconcile that indeed the accident has changed your life.
In order to find your "new normal," you first have to accept that you will never return to the world you knew before the trauma changed how you understand the world and the people. You can't "get back to normal" simply because you can't unlearn what you've learned from this trauma. However, what you can do is to take that knowledge and integrate it into your understanding of yourself, other people, and the world in a healthy and functional manner. It may sound impossible at first, but a gradual move toward acceptance is achievable.
What to Do Now
The greatest asset with you is the people around you. Any person who genuinely cares for you can help you through the difficult adjustment.
If you have a religious or spiritual practice, it is time to reach out to other members.
Find someone who can listen to you occasionally. Tell them in detail what has happened and how that makes you feel. You should also ask them if you can call whenever you feel down.
Rehabilitation and medical care is very expensive, and these expenses may last for a lifetime. Consult atop personal injury attorneyin your state if this life-changing accident was the result of someone else's negligence, an employer who knowingly placed you in an unsafe situation, or a defective or failed product.
The best injury attorneys have experts on speed dial who can develop a life care plan which takes into account all of your past, present, and future medical needs and expenses, and also experts who can calculate lost wages and the cost of retraining for another career if possible. Accident reconstruction experts are also available to develop your case.
Learn the New You While Holding onto the Old You
While an injury causes pain, for the most part, your mind, heart and soul remain intact post-injury. Only your body has changed, and not you. So, work to learn what you can do with the new bodily changes and thrive on gaining back as much mobility as possible. Then, realign your soul, heart and mind with the new body you've got now. Your mind will always want to fall back to who you were pre-injury, especially if you suffered the injury in your later years. You will learn how to merge who you were then with who you are now and how you do things now.
Finding a New Direction
The truth is direction changes in people's lives all the time. Once you have your rehabilitation plan all set, it's time to discover adaptive living. A considerable section of adaptive living is taking advantage of all resources: peer support groups, Independent Living, the Department of Rehabilitation, and even going back to school. These resources will help you learn new skills, occupy your time, meet some new people, and then decide what direction you want your life to take. Since you'll be starting out all over again, there's a chance you might choose a path that doesn't work for you. Regardless, don't give up, but continue pushing until you create a lifestyle that fits the new you.
Finding a new normal isn't always an easy journey to start or take, but it's worth the effort. Living through trauma may teach you resilience that will help you find your way back to a full and fulfilling life.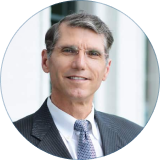 Jeffery Robinette was admitted to practice law in 1991 and is licensed in all levels of state and federal trial courts in West Virginia. Mr. Robinette is also licensed in all state and federal appeals courts in West Virginia and the United States Supreme Court. As a National Board Certified Trial Attorney who has handled hundreds of motor vehicle, injury, and construction defect claims and a leading author on insurance claims settlement issues and difficulties in West Virginia, Jeff Robinette is uniquely qualified to represent your best interest.