This is Not How You Want to End Your Year: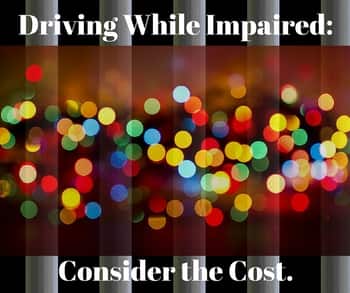 Did you know that an average of two people per night are arrested in Monongalia County fordriving motorized vehicles under the influence of alcohol or drugs?
According to Mothers Against Drunk Driving (MADD), these are the stats in West Virginia last year for DUI arrests:
WV Drunk driving fatalities (.08 BAC or higher):71
Alcohol-related crash injuries in WV (.01 BAC or higher):757
West Virginia Alcohol-related crashes (.01 BAC or higher):2114
DUI Arrests:4543
How Much Can a DUI in WV Cost You?
Plan for at least $10,000 in costs, fines, and lawyer fees.
A first-time offender faces one day to six months in jail and a fine of $100 to $500. The driver's license revocation period is 15-45 days.
A person who commits a second DUI within 10 years of the first offense faces six months to one year in jail and a fine of $1,000 to $3,000. The driver's license revocation period is 10 years.
A person who commits a third or subsequent DUI may be charged with a felony and faces one to three years in prison and a fine of $3,000 to $5,000. The offender's driver's license can be revoked for life and he or she may lose civil rights like the right to vote.
A person who commits a DUI which causes or contributes to the injury or death of another person faces 90 days to one year in prison and is subject to pay a fine of $500 to $1,000 and will lose his or her driver's license for two to ten years.
Perhaps the greatest cost of all is the emotional cost to you, families, and even entire communities, especially if anyone is injured or killed as a result of your decision —months of agony, guilt, uncertainty, and misery, in addition to the thousands of dollars in court fees, fines, increased insurance rates and cost for DUI treatment programs and lawyer fees.
By the way, we don't represent drunk drivers, we sue them.
DUI: Consider the Cost!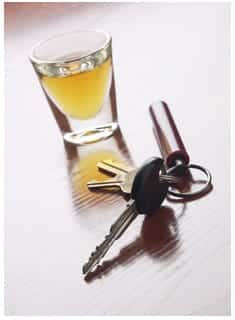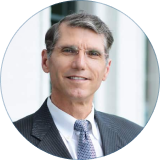 Jeffery Robinette was admitted to practice law in 1991 and is licensed in all levels of state and federal trial courts in West Virginia. Mr. Robinette is also licensed in all state and federal appeals courts in West Virginia and the United States Supreme Court. As a National Board Certified Trial Attorney who has handled hundreds of motor vehicle, injury, and construction defect claims and a leading author on insurance claims settlement issues and difficulties in West Virginia, Jeff Robinette is uniquely qualified to represent your best interest.