How is your work accident injury affecting your family?
When someone sustains a workplace injury, it doesn't only affect that person but also significantly impacts their families. Aside from the financial issues and strain that the family experiences, the physical and emotional pain can also have a lasting effect. Read on to know more about how workplace injuries affect families.
FINANCIAL STRAIN AFTER A WORK INJURY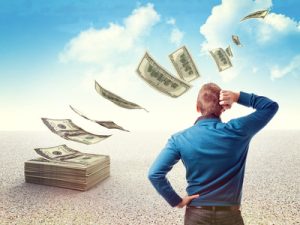 Should you get injured at work and sustain significant injuries, then you may be unable to work and perform your duties. When this happens, you will lose the ability to earn money and support your family. Additionally, you'll also be struggling to pay off your medical bills/ expenses which will only make matters worse.
Your employer may pick up a large portion of the costs involved with the accident via the workers' compensation claim; yet, the biggest portion of the costs will be shouldered by you and your family. Here's the breakdown: 21% is paid by workers' comp, 11% can be paid by the federal government, 5% by the state and local government, and 13% by your private health insurance. So, this leaves you and your family with a huge chunk (about 50 percent) of the total costs.
EMOTIONAL AND MENTAL STRESS AFTER A WORK ACCIDENT
Your family will not only endure financial hardship, yet they will also suffer from emotional distress and other issues resulting from your workplace injuries. Loss of income can cause high levels of stress and may trigger depression, and all of this can also impact your relationship with your employer and co-workers. Your injury can also affect your self-esteem and may lead to other mental health issues in the long run.
SINGLE-PARENT HOUSEHOLDS WHEN THE PARENT IS INJURED
In this case; the physical, emotional, and financial strain gets amplified when a single parent is injured. It can be extremely overwhelming for everyone involved if the main provider is injured and can no longer work.
What are the Benefits of Workers' Compensation?
Workers' compensation offers several benefits and may include partial wage replacement for the period during which you weren't able to work. Other benefits may also include reimbursement for your healthcare services and occupational therapy. Generally, workers' compensation programs are paid for by the private insurers from the premiums paid by individual employers. Each state also has a Workers' Compensation Board, which is a state agency that oversees the program and intervenes in the disputes. There are compensation programs established for federal employees, harbor and longshore workers, and energy employees. The Black Lung Program is another federal program that handles the death and disability benefits of coal miners and their dependents.
The requirements for workers' compensation do vary from state to state, and not all employees are covered in some US states. Some states exclude small businesses from the mandate for coverage. Other states also have different requirements for various industries.
CONTACT A QUALIFIED WORK INJURY LAWYER
A workplace injury can significantly impact not only the injured party but their families as well. So, it's critical to stress the importance of workplace safety and ensure that everyone is properly trained and refreshed on their safety training regularly.
West Virginia Personal Injury Attorney Jeff Robinette has successfully obtained 8-figure settlements for his work injury clients. From our offices in Morgantown, our lawyers are well situated to represent victims and their families in communities throughout the coal, timber, gas rig, pipeline, and industrial industries operating in West Virginia.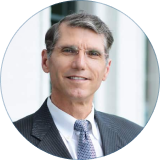 Jeffery Robinette was admitted to practice law in 1991 and is licensed in all levels of state and federal trial courts in West Virginia. Mr. Robinette is also licensed in all state and federal appeals courts in West Virginia and the United States Supreme Court. As a National Board Certified Trial Attorney who has handled hundreds of motor vehicle, injury, and construction defect claims and a leading author on insurance claims settlement issues and difficulties in West Virginia, Jeff Robinette is uniquely qualified to represent your best interest.