MILL CREEK, WV:  Deputies from the Randolph County Sheriff's Department have charged a bicyclist with DUI after police say he caused an accident on Friday, August 29th, 2022 on Beechnut Drive.
At 9 p.m. police began an investigation into a car-bicycle accident and observed both with damage. Police learned the unidentified bike rider was in the middle of the street with no safety equipment for riding at night. The driver told police he did not see the rider until it was too late to avoid a collision.
Police said the bike rider appeared to be impaired and had paraphernalia typically used to inject drugs.  The bicycle rider was treated for injuries and found at fault as a result of the accident investigation.
This case is interesting because generally it is not the bicyclist that is at fault but instead it is a negligent, careless, or distracted driver of an automobile that caused the collision.  Tens of thousands of bicyclists were injured as a result of the careless or negligent actions of other drivers. Bicyclists are incredibly vulnerable in the event these collisions occur, and severe injuries are often the result.
Contact a West Virginia Bicycle Accident Lawyer
In this case, the police determined the accident and subsequent injuries to be the fault of the bicyclist himself.  In most cases that we see, vehicle collisions with bicycles are the fault of the motorist.
Have you been injured or lost someone you love in a bicycle accident caused by a reckless or negligent driver? Then contact the Robinette Legal Group, PLLC, where our knowledgeable West Virginia Bicycle Accident Lawyers regularly help accident victims all over West Virginia. We can fight for the compensation that will help with your medical bills, lost wages, and pain and suffering while you recover from your ordeal.
Call 304-594-1800 to set up a free initial consultation where we can review your case and discuss your legal options.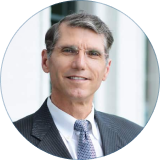 Jeffery Robinette was admitted to practice law in 1991 and is licensed in all levels of state and federal trial courts in West Virginia. Mr. Robinette is also licensed in all state and federal appeals courts in West Virginia and the United States Supreme Court. As a National Board Certified Trial Attorney who has handled hundreds of motor vehicle, injury, and construction defect claims and a leading author on insurance claims settlement issues and difficulties in West Virginia, Jeff Robinette is uniquely qualified to represent your best interest.