The aftermath of a car accident can be overwhelming and confusing, particularly if you've been hurt. However, it's crucial to remain at the scene of the crash until police arrive and get details from anyone involved in the accident. It's a smart way to protect your legal rights – and it's also the law in West Virginia.
It helps to know what information you are legally required to exchange after a car accident and what you can do to protect your rights. To learn more about West Virginia auto accident laws, contact the trusted attorneys at Robinette Legal Group, PLLC for a free case evaluation.
What Are You Legally Required to Exchange After a Crash in West Virginia?
According to West Virginia law, a driver involved in a crash must exchange specific information with other drivers and occupants of vehicles at the scene. After providing reasonable help to any person injured in the accident, including dialing 911, motorists must give each other certain information.
Drivers of vehicles involved in a collision should provide the following information to injured parties and owners of damaged vehicles:
Full name
Phone number
Proof of insurance
The insurance company's name and phone number
Insurance policy number
Year, make, and model of the car
If a driver hits an unattended vehicle and causes damage, they must try to find the vehicle's owner. If unsuccessful, they should leave their name, phone number, and a description of the accident in writing. The note should be left on a noticeable part of the damaged car so the owner sees it when they return. It is also a good idea to call the police to report the accident within 24 hours.
What Other Information Should You Get After a Car Accident?
In addition to exchanging information required by law, there are other steps you can take after an accident to protect your legal rights. You should collect as much information as possible in case you decide to file a claim to pursue compensation. The following types of evidence can be crucial in an accident case:
Police report — Ask law enforcement on the scene for a copy of the accident report or the report number to get a copy later. The information can be helpful evidence to prove who is responsible for the crash and your injuries.
Photos and videos — Take pictures of the accident scene, including vehicle damage, debris on the road, visible injuries, street signs, and anything related to the crash. You should also check for video footage of the accident if nearby businesses have surveillance cameras.
Eyewitness information — Get the name and phone number of anyone who saw the crash happen. Your attorney might reach out to them later to get statements that could support your case.
Do I Have to Wait for the Police to Exchange Information After a Car Accident?
If you are involved in a minor accident where nobody is injured, you do not have to wait for the police before exchanging information with the other driver and leaving the scene. Under state law, you must stop and wait for law enforcement if an accident results in injuries, fatalities, or more than $1,000 in property damage. While you don't have to call the police if there was $500 to $1,000 in property damage, you do need to file a report with the DMV.
However, waiting for the police to arrive may be in your best interests — regardless of the severity of the crash. For instance, a driver may give you incorrect information if the police are not there to verify it. It can also be more difficult to prove fault without a report. A police report can support your claim if you need medical treatment for your injuries. But even if you seem uninjured after a crash, some injuries take days or weeks to show symptoms. Having a police report can be helpful in these and many other situations.
What If the Other Driver Doesn't Have Insurance?
If the other driver doesn't have auto insurance, you should still follow the law and stay on the scene until the police arrive. You should also ask the uninsured driver for their name and contact information. Uninsured drivers often want to leave the scene of a crash before police arrive because they fear getting in trouble for not having insurance. Sometimes, motorists flee because they broke the law and don't want to get caught.
You can try to convince the uninsured driver to wait until the police arrive. However, you should avoid an altercation. If the other motorist flees, don't try to stop them. Write down their license plate number and the car's make, model, and color to give to the police. Law enforcement might be able to locate the driver with the information you provide. If you hire an attorney, they could also try to find the driver that hit you and hold them accountable.
West Virginia requires drivers to carry uninsured motorist coverage. A car accident attorney can help you file a claim with your insurance provider to be compensated for your medical expenses.
Can You Leave the Scene of an Accident After Exchanging Information?
You can legally leave the scene of a minor accident after exchanging information with the other motorists involved. However, you must remain on the scene until the authorities arrive if the accident results in an injury, fatality, or more than $1,000 in property damage. The responding police officer will tell you when you are allowed to leave. However, you may stay at the scene longer if you want to gather evidence, such as taking photos and talking to eyewitnesses — as long as your injuries do not require emergency medical treatment.
Contact an Experienced Car Accident Lawyer in West Virginia Today
At Robinette Legal Group, PLLC, we seek justice and accountability for accident victims throughout West Virginia. Let us handle every detail of your case so you can focus on healing and recovery. Contact our experienced car accident lawyers in West Virginia today for a free initial consultation.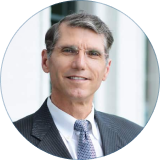 Jeffery Robinette was admitted to practice law in 1991 and is licensed in all levels of state and federal trial courts in West Virginia. Mr. Robinette is also licensed in all state and federal appeals courts in West Virginia and the United States Supreme Court. As a National Board Certified Trial Attorney who has handled hundreds of motor vehicle, injury, and construction defect claims and a leading author on insurance claims settlement issues and difficulties in West Virginia, Jeff Robinette is uniquely qualified to represent your best interest.