What do I need to know about Personal Injury Claims in West Virginia?
A common question asked by people who have been injured in accidents is "What is fair compensation formy injuries? Under WV law, an injured person is entitled to compensation for their medical bills (including future medical care), lost wages, and pain and suffering.
There are some important things to consider before you speak with an insurance adjuster about your injury claim:
First, you are likely responsible to pay your medical bills out of any settlement offer made by the insurance company.
This means that if you accept an offer that is a little more than your medical bills, you will have to pay for your past medical bills AND if it turns out you need more treatment in the future, you will have to pay for those bills. In the end, you could end up with little to nothing.
Second, you may not be considering the effect of your injury on your ability to work – you may have future wage losses.
The insurance settlement offer may look acceptable at first. Be advised, however, if you settle your claim before you have a lawyer look it over, and you later find out that you did not receive fair compensation, you are stuck with your mistake. It makes a lot of sense to call an experienced lawyer before you settle. It will cost you nothing to have a lawyer review your claim.
Morgantown Insurance Claims Disputes Attorney

About the Author: Jeff Robinette is a West Virginia Personal Injury attorney based in Morgantown. Mr. Robinette has obtained National Board Certified Trial Attorney status, National Top 100, and Super Lawyer rated.
Before launching the Robinette Legal Group, PLLC, Mr. Robinette was a partner in a major WV insurance defense law firm, an adjunct professor at WVU College of Law, and a leading author on the rights of the injured in West Virginia.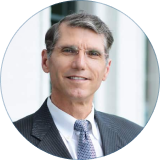 Jeffery Robinette was admitted to practice law in 1991 and is licensed in all levels of state and federal trial courts in West Virginia. Mr. Robinette is also licensed in all state and federal appeals courts in West Virginia and the United States Supreme Court. As a National Board Certified Trial Attorney who has handled hundreds of motor vehicle, injury, and construction defect claims and a leading author on insurance claims settlement issues and difficulties in West Virginia, Jeff Robinette is uniquely qualified to represent your best interest.