West Virginia requires all motorcyclists to wear helmets when operating on the roadways. This is unlike other states, where some places do not make this mandatory. Helmets save lives, and they are particularly effective at preventing head and traumatic brain injuries. Here, we want to discuss the motorcycle helmet law in West Virginia.
What the Law Says About Motorcycle Helmets in WV
Every motorcycle rider and passenger in West Virginia is required to properly wear a US Department of Transportation (DOT) certified helmet. The US DOT is responsible for setting minimum standards for helmets that are intended for use on roadways throughout the country. All states that require motorcycle helmet usage follow these DOT standards.
When looking for the correct helmet to wear, you should examine it for a sticker that says "Federal Motor Vehicle Safety Standard 218 (FMVSS 218)" on the outside back of the helmet. Additionally, there should be stickers located on the inside of the helmet that say that the helmet meets the standards of Snell or the American National Standards Institute (ANSI), both of which are non-profit organizations geared towards making the roadways safe for motorcyclists.
Failing to wear a helmet as prescribed under state law could result in a traffic citation, fines, and a motorcycle license suspension.
Brake Free Motorcycle Helmet Motion Activated Light
This motorcycle helmet add-on is a light system that attaches to the rear of your helmet. It runs off a battery for as long as 19 hours before needing a charge, and the light is activated by detected motion. It took 3 years to develop. It can be purchased at Brake Free Helmet Brake Light – Brake Free Technologies. When people follow you, they are not looking at your taillights, they are looking at the back of your head. This will make you much more visible in the rain, fog, and dark and is designed to save many lives.
Here's a demonstration of how the Brake Free Helmet works:
Motorcycle Helmets Save Lives
The reality is that other drivers on the roadway often fail to respect motorcyclists. This includes operating recklessly around motorcyclists and failing to yield the right of way to motorcyclists when appropriate. Unfortunately, the safety of a motorcyclist is often not the main priority of those inside traditional passenger vehicles. That is why helmets are so crucial.
When we examine information available from the Centers for Disease Control and Prevention (CDC), we can see that helmets are 37% effective in preventing deaths of motorcycle riders and 41% effective at preventing deaths of motorcycle passengers. Additionally, helmets reduce the risk of a head injury by 69%.
Failing to wear a helmet could also affect the outcome of a personal injury claim. If a motorcyclist is struck by another driver but was not wearing a helmet when the incident occurred, the insurance carrier for the other party could argue that the motorcyclist was partially responsible for causing any head or brain injury that occurs. Because motorcycle helmets are required, the total amount of compensation a motorcyclist receives could be reduced if they fail to wear a helmet, even if the other party was at fault.
Working With an Attorney
If you or somebody you care about has sustained an injury in a motorcycle accident caused by the actions of another driver, we encourage you to reach out to an attorney immediately. These cases can become incredibly complicated, but a lawyer will work diligently to investigate your claim and recover complete compensation for your losses. Injured motorcyclists are often able to recover compensation for their medical bills, lost income, property damage expenses, and pain and suffering losses.
Regardless of whether or not you were wearing a helmet when the crash occurred, an attorney can help. Your focus needs to be on recovering from your injuries, not handling negotiations with other parties.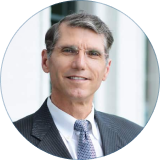 Jeffery Robinette was admitted to practice law in 1991 and is licensed in all levels of state and federal trial courts in West Virginia. Mr. Robinette is also licensed in all state and federal appeals courts in West Virginia and the United States Supreme Court. As a National Board Certified Trial Attorney who has handled hundreds of motor vehicle, injury, and construction defect claims and a leading author on insurance claims settlement issues and difficulties in West Virginia, Jeff Robinette is uniquely qualified to represent your best interest.