Recent tragic mining fatalities in West Virginia have spurred the finalization of new regulations governing the use of proximity detection sensorsfor continuous mining machines. In the course of their workday, miners face potential of pinning, crushing, or striking hazards associated with working close to continuous mining machines. Proximity detection technology can help to prevent these types of accidents.
In February 2015, a lawsuit was filed by an Ohio man who is now a partial amputee as a result of a continuous mining accident in 2013. He is now suing a coal mining company and three of its workers. The suit alleges negligence, and a reckless disregard of, and failure to follow, safety regulations.
According to the complaint, the miner was working as a continuous miner operator side bolter at a coal mine facility when he was pinned between machine parts, suffering a crushed right arm that required amputation above the elbow.
The injured former coal miner contends the defendant intentionally exposed him to hazardous working conditions by disregarding safety regulations, failing to adequately train personnel and disregarding proper industry standards and policies.The suit also states the three individual defendants were working while under the influence of alcohol and their employer had knowledge of their intoxication.The mine was cited by the Mine Safety and Health Administration for failure to comply with procedure.
The plaintiff seeks compensation for severe and permanent disability; medical expenses; lost wages and benefits; physical and mental pain; loss of capacity to enjoy life and normal activities, and also punitive damages.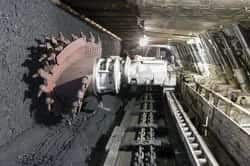 As a result of this occurrence, and others like it which have caused injury or death, the Mining Safety and Health Administration (MSHA) has concluded, from investigations of accidents involving continuous mining machines and other reports, that action is necessary to protect miners. Occupational Safety and Health Administration (OSHA) will also undertake regulatory action related to reducing injuries and fatalities to workers in close proximity to moving equipment and vehicles.
These new rules have recently been approved by the West Virginia Coal Mining Safety Board. The installation of the proximity equipment on underground machines including the continuous mining machines is now required for coal mine operations in West Virginia. This technology is designed to enhance the safety of miners by shutting down if a worker is too close to the machine. It will warn the operator in most cases if an individual is near. If they do not back up, the machine will automatically stop forward movement.
The West Virginia guidelines call for detection equipment on the continuous miner, but allows for alternatives on scoops and shuttle cars. Another provision allows for wider cuts, allowing the miners to stay in one place for a longer period of time.
Another illustration of the need for this new regulation is the 2012 death of a coal miner in Southern West Virginia who was killed on the job in an underground mine.This miner wasstanding very near a continuous mining machine when his supervisor started the machine which thencrushed to death this employee. It is everyone's hope that the proximity detectors will prevent these types of tragedy from ever occurring again.
Related Articles:
Wrongful Death Lawsuit filed in WV after Mining Fatality
West Virginia ManAccused ofFudging Coal Mine Safety Records
West Virginia Coal Mine Explosion: Many Questions, Few Answers
Quick Report: What you need to know if you have a Workplace Injury
Mining Accident in West Virginia
Sources:
West Virginia Record, "Miner Blames Company for Accident, Amputation," Carol Ostrow,March 26, 2015.
The West Virginia Record, "Mine Fatality Results in Lawsuit," by Annie Cosby, April 7, 2014.
Federal Register, "Proximity Detection Systems for Continuous Mining Machines in Underground Coal Mines," Spring 2013.
WVMetronews, "Proximity rule aims to save lives underground," by Chris Lawrence, April 14, 2014.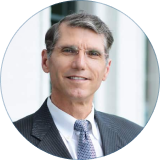 Jeffery Robinette was admitted to practice law in 1991 and is licensed in all levels of state and federal trial courts in West Virginia. Mr. Robinette is also licensed in all state and federal appeals courts in West Virginia and the United States Supreme Court. As a National Board Certified Trial Attorney who has handled hundreds of motor vehicle, injury, and construction defect claims and a leading author on insurance claims settlement issues and difficulties in West Virginia, Jeff Robinette is uniquely qualified to represent your best interest.