Oil Well Drilling Fatalities
Though the investigations are not complete, NIOSH has learned aboutseveral worker fatalitiesassociated with flowback operations. According to their information, at least four workers have died since 2010 from what appears to be acute chemical exposures during flowback operations at well sites in the Williston Basin (North Dakota and Montana).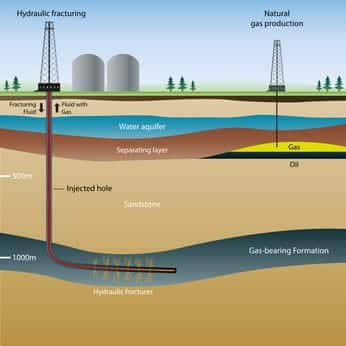 The available information suggests that these cases involved workers who were gauging flowback or production tanks or involved in transferring flowback fluids at the well site. Often these fatalities occurred when the workers were performing their duties alone.
Potential Exposures during Flowback Operations
Before a well begins producing, each horizontal well needs between 2.4 and 7.8 million gallons of freshwater. This water is pumped from local water sources like streams and rivers and then mixed with chemicals and sand. It is then injected into the well bore under high pressure.
The force of this mixture is strong enough to fracture the shale to stimulate the flow of gas or oil. As the gas or oilbegins flowing, the mixture is pushed back up along with other substances picked up from deep underground like heavy metals, brine, naturally occurring radioactivity from uranium and volatile hydrocarbons.
Flowback refers to thisprocess of the fluids from the wellborewhich return to the surface and are collected after hydraulic fracturing is completed.After separation, flowback fluids are typically stored temporarily in tanks or surface impoundments (lined pits, ponds) at the well site. Liquid hydrocarbons from the separation process are routed to production tanks where they must be stored and then disposed of. Workers periodically gauge the fluid levels in flowback and production tanks with hand-held gauges (sticks and tapes) through access hatches located on the top of the tank.
Some problems which need to be addressed are the potential and occurrence of tears in linings, spills,and leaks in the wastestorage tanks and ponds. In addition to the onsite problems, local sewage treatment plants and landfills are often not equipped to test for and handle this amount of waste infused with salts, metals, and solvents.
Hydrogen sulfide (sour gas) is well recognized as a toxic exposure hazard associated with oil and gas extraction and production. However, less recognized by many employers and workers is that many of the chemicals found in volatile hydrocarbons are acutely toxic at high concentrations.
Recently, NIOSH conducted exposure assessments to identify chemical hazards to workers involved in flowback operations.
Results from initial field studies suggest that certain flowback operations/activities can result in elevated concentrations of volatile hydrocarbons in the work environment that could be acute exposure hazards. Volatile hydrocarbonshave been found toaffect the eyes, breathing, and the nervous system and at high concentrations may also affect the heart causing abnormal rhythms.
Toxic inhalation and chemical exposureinjuries are serious. Workers Compensation may provide some remuneration for such injuries, but if it can be proved that your employer deliberately placed you in harm's way, other legal actions can be taken to gain additional compensation to provide for your medical and future needs.
The Robinette Legal Group, PLLChas extensive experience handling catastrophic injury and wrongful death claims throughout West Virginia. Call us toll free at1-866-552-6091orcontact us onlinethrough the 24/7 chat line or email. We offer free initial consultations and take qualified cases on a contingency fee basis, meaning if you don't get paid, we don't get paid.
Source:CDC Report: "Reports of Worker Fatalities during Flowback Operations," by John Snawder, Ph.D, May 19, 2014.
Wilber, Tom.Under the Surface, Fracking, Fortunes, and the Fate of the Marcellus Shale.New York: Cornell University Press, 2012.
Related Articles:
Silicosis Risk for West Virginia Oil and Gas Workers
Oil Extraction in West Virginia: Benefits and Risks of Hydraulic Fracturing
Oil and Gas Well Drilling Injuries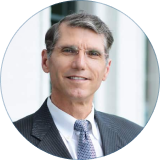 Jeffery Robinette was admitted to practice law in 1991 and is licensed in all levels of state and federal trial courts in West Virginia. Mr. Robinette is also licensed in all state and federal appeals courts in West Virginia and the United States Supreme Court. As a National Board Certified Trial Attorney who has handled hundreds of motor vehicle, injury, and construction defect claims and a leading author on insurance claims settlement issues and difficulties in West Virginia, Jeff Robinette is uniquely qualified to represent your best interest.