Providing valuable information to victims in need isour first priority.
The Robinette Legal Group, PLLCexists to help the victims of negligence and illegal actions gainneeded financial resources to receive medical treatment and rebuild their lives after a catastrophic injury. As a result of the unique insight we have gained, we also endeavor to provide current information regarding dangerswhich have caused or may cause harm to the public with the goal of preventing future tragedy and loss.
This is why, as a firm, we are committed to using the platforms we have available in both online and local print media to educate and inform the public when we see potential problems with a product, workplace safety issues, automobile defect, or dangerous driving practice.
Our firm recently published a post seeking to highlight some of the known risks and current uncertainties associated with the use ofe-cigarettes. The information we published is in alignment with the American Association of Pediatrics, the FDA, and the American Cancer Society. But certainly, our article chiefly presented the negative aspects of the products as they exist in the marketplace today. Our post received some negative reponses from advocates of the use of e-cigarettes.
Arizona Criminal Defense Attorney, James Novak, responded and skillfully brought balance and respect back to the table. Mr. Novak has built his law firm on the philosophy that "the client's needs and defense comes first" and is deeply committed to that priority.
His quest is to make sure each of his clients receives the strongest defense possible; and will fight relentlessly to protect their constitutional rights, their future and their freedom. He is dedicated to providing a strong defense, every time for every client, regardless of the severity of the charges they are faced with.
Our firmcan testify that Mr. Novak's commitment to justice extends even to the online world of social media as he waxed eloquently regarding the role of attorney advocacy and advertising:
"With regard to certain marketing strategies, that can turn people off, as you suggested, it's just the nature of the beast of reaching out to people who need your services. Any commercial may be annoying to those who do not need the services. But for those who need the services, it is welcomed information. And these types of ads are ethical, common practice, and effective in reaching out to the audience that needs their services.
"There are attorneys who specialize in certain types of losses, or who have a great deal of experience with a particular type of loss. But a victim in need of those services might never get the best help they need, without the law firm reaching out to those victims to let them know where they can find help."

While this current debate over e-cigarettes may take years to reach a resolution, we believe that presenting the information we currently have is a service to the public. There will always be those who have contrary views, but that is no reason to cease from informing the public about the dangers and risks involved and providing representation to injury victims.
When any person is injured due to the negligence of another,our attorneys and staff are equipped with the knowledge and experience to help people gain full and fair money damages they deserve by fighting for these injury victims and to level the playing field when they are up against corporations who have no real interest in compensating them fairly.
Featured Attorney:

James Novak, Arizona Criminal Defense Attorney: As an Arizona criminal defense attorney, James Novak defends men, women, and youth who need experienced counsel for misdemeanor, felony, and DUI cases in Maricopa County, AZ.
Mr.Novak has a well-rounded perspective of the legal system and is eminently equipped with four advanced higher education degrees including a BS in Engineering, MBA, Masters Degreein Counseling/Education, and Doctorate of Jurisprudence.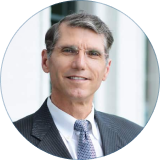 Jeffery Robinette was admitted to practice law in 1991 and is licensed in all levels of state and federal trial courts in West Virginia. Mr. Robinette is also licensed in all state and federal appeals courts in West Virginia and the United States Supreme Court. As a National Board Certified Trial Attorney who has handled hundreds of motor vehicle, injury, and construction defect claims and a leading author on insurance claims settlement issues and difficulties in West Virginia, Jeff Robinette is uniquely qualified to represent your best interest.