Accidents involving semi-trailers and other commercial trucks often result in catastrophes. The sheer weight and size of these vehicles poses a severe risk to the occupants of other vehicles on the roads; and trailer cargo can be hazardous to entire towns in the event of a crash.
A diesel truck overturned on Interstate 70 in Wheeling recently, spilling its 30,000-pound load. Fortunately, the cargo – Hershey's kisses – was not hazardous. No one was injured in this truck accident, but it is a reminder of the potentially tragic results of truck accidents.
According to a news report, the truck driver lost control of the vehicle for some reason, and ended up crashing through a guard rail before coming to a rest in the median. The dark chocolate spilled across the highway as did 100 gallons of diesel fuel. The semi-truck brought down almost 100-feet of guard rail with it.
While the image of a semi-truck scattering chocolate kisses across the roads might seem a bit humorous to some, if there had been other vehicles in the path of this truck when the driver lost control, it is very likely that people would have been injured or killed.
It is important for an investigation to take place to determine why the driver lost control of the truck.
When people are injured intruck accidentsin West Virginia, they may be able to hold truck drivers and truck companies liable for their injuries and other damages. Truck companies, however, are notorious for denying responsibility after a crash, making it very important for victims to seek legal counsel as soon as possible to ensure that their rights are protected.
Source:WTRF, "30,000 Pounds of Hershey Kisses Scattered Across I-70 After Truck Accident," Jan. 23, 2014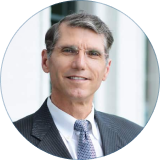 Jeffery Robinette was admitted to practice law in 1991 and is licensed in all levels of state and federal trial courts in West Virginia. Mr. Robinette is also licensed in all state and federal appeals courts in West Virginia and the United States Supreme Court. As a National Board Certified Trial Attorney who has handled hundreds of motor vehicle, injury, and construction defect claims and a leading author on insurance claims settlement issues and difficulties in West Virginia, Jeff Robinette is uniquely qualified to represent your best interest.