Water Contamination by Natural Gas Drilling Operations, Audits Reveal Violations at 15 Sites
Natural gas producer Trans Energy reached a settlement with federal and state regulators over polluting streams and wetlands in Marion, Wetzel, and Marshall counties.
Trans Energy, based in St. Marys, Pleasants County, will pay $3 million in penalties to be divided equally between the U.S. Environmental Protection Agency (EPA) and the state Department of Environmental Protection (DEP) – and $13 million to repair and address water resource impacts.
The streams and water sources affected drain into the Monongahela River in Marion and Monongalia Counties.
The agencies alleged that the company impounded streams and discharged sand, dirt, rocks, and other materials into streams and wetlands at 15 sites without a federal permit to construct well pads, impoundments, road crossings, and other facilities related to natural gas extraction.
Read more: Charleston Gazette, "Trans Energy facing criminal charges over drilling pollution," Ken Ward Jr., September 3, 2014.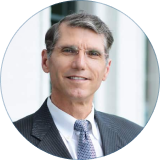 Jeffery Robinette was admitted to practice law in 1991 and is licensed in all levels of state and federal trial courts in West Virginia. Mr. Robinette is also licensed in all state and federal appeals courts in West Virginia and the United States Supreme Court. As a National Board Certified Trial Attorney who has handled hundreds of motor vehicle, injury, and construction defect claims and a leading author on insurance claims settlement issues and difficulties in West Virginia, Jeff Robinette is uniquely qualified to represent your best interest.