A Tribute to Our Military:
A salute to the brave men and women who devoted their lives to protecting the American way of life.
Tweet: Support our Military and Enter to Win: http://bit.ly/Military-Care

---
"The cost of freedom is always high, but Americans have always paid it. And one path we shall never choose, and that is the path of surrenderor submission."
~John F. Kennedy
The Robinette Legal Group in Morgantown would like to remind us all that deployment is a way of life for those serving in our military.
Without their sacrifice and service, our way of life would be impossible. Let them know that they are remembered and appreciated with a tangible show of thanks by sending a care package.
Enter to Win!
We'll post an image of our package, and we would be thrilled to feature yours as well on Facebook, Pinterest, and Instagram if you send us a photo. Those who send photos will be entered to win a $50 gift card for Amazon.
Tweet: Support our Military and Enter to Win: http://bit.ly/Military-Care
*Send Entry photos to[emailprotected]or post to Instagram with the hashtag #RLGMilitaryCare and follow ourInstagram accountto see results.
The drawing for prizes will be on Memorial Day, May 29, 2017.
How you do it is up to you, but here are some great ideas:
(By listing these sites, we are not endorsing them, but these will give you ideas.)
Support our Troops:https://supportourtroops.org/care-packages
Not Sure Who to Send One To? Try This Site:http://www.anysoldier.com
7 Affordable Ideas for Military Care Packages | Military.com
What Deployed Troops Really Want in Their Care Packages
Care Packages – Department of Defense
https://www.defense.gov/Resources/Community-Resources/carepackages
1000+ ideas about Military Care Packages on Pinterest | Care …
https://www.pinterest.com/explore/military–care–packages/
Make Giving Back a Way of Life! See you onInstagram!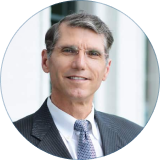 Jeffery Robinette was admitted to practice law in 1991 and is licensed in all levels of state and federal trial courts in West Virginia. Mr. Robinette is also licensed in all state and federal appeals courts in West Virginia and the United States Supreme Court. As a National Board Certified Trial Attorney who has handled hundreds of motor vehicle, injury, and construction defect claims and a leading author on insurance claims settlement issues and difficulties in West Virginia, Jeff Robinette is uniquely qualified to represent your best interest.