Being involved in an accident is overwhelming. In addition to coping with your injuries, you may be dealing with a lot of paperwork and back-and-forth with the insurance company. Navigating the post-accident claim process can be complicated. Most accident victims also do not know that their actions can significantly affect their insurance claim and ability to recover fair compensation.
The team at Robinette Legal Group, PLLC wants to help you build a strong personal injury case by highlighting the top five accident claim mistakes to avoid.
Not Filing an Accident Report
After a minor accident, an at-fault driver may try to tempt you into settling an accident claim between yourselves. You should never attempt to avoid the law or the driver's insurance company for the other driver's convenience. If you are involved in a crash, contact law enforcement and ask for a copy of the subsequent accident report.
An accident report can strengthen your compensation claim and may be mandatory. West Virginia law requires any driver involved in an accident that results in an injury, death, or at least $1,000 in damage to immediately report the accident to the police.
Not Getting Medical Treatment
The adrenaline rush triggered by an accident can mask the symptoms of injuries and leave you feeling fine. However, not seeking medical attention after an accident is a mistake. Signs of whiplash, concussion, and other injuries can take hours or even days to manifest. If you suffer a significant injury but do not seek immediate medical attention, an insurance adjuster may question the credibility of your claim. This could cost you the compensation you need to cover your injuries.
Sharing on Social Media
Resist the urge to post information about the accident on social media. It is best to go on a social media diet and refrain from posting on all platforms until your claim is resolved. An attorney or insurance adjuster could use your words and photos against you, damaging your credibility and jeopardizing your claim.
Giving Recorded Statements to Insurance Adjusters
After the accident, an insurance adjuster will likely request a recorded statement from you. This request may seem like an innocent part of the claim process, but it could be a trap. Do not give a recorded statement until you speak with a skilled personal injury attorney. Accidentally missing facts or details, embellishing your account of the accident, or misrepresenting the situation can come back to haunt you if the adjuster uses those errors to deny or minimize your claim.
Not Hiring a Personal Injury Lawyer 
As friendly as an adjuster may seem, an insurance company is not your friend. Companies value profits above all else and deny or minimize claims whenever possible. To protect your rights and recover the maximum compensation possible, talk to an experienced West Virginia personal injury attorney immediately.
Contact an Experienced Personal Injury Lawyer in West Virginia Today
At Robinette Legal Group, PLLC, we strive to seek the compensation you deserve. Request your free case evaluation by contacting our office today and avoid these common personal injury claim mistakes.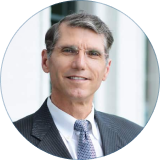 Jeffery Robinette was admitted to practice law in 1991 and is licensed in all levels of state and federal trial courts in West Virginia. Mr. Robinette is also licensed in all state and federal appeals courts in West Virginia and the United States Supreme Court. As a National Board Certified Trial Attorney who has handled hundreds of motor vehicle, injury, and construction defect claims and a leading author on insurance claims settlement issues and difficulties in West Virginia, Jeff Robinette is uniquely qualified to represent your best interest.