The hot celebrity news at this moment concerns Justin Bieber running his monster pickup truck tire over the leg of one the many paparazzi blocking his path as he left a church service on Wednesday evening.
Running over a pedestrianis always horrible, but the one thing Bieber did right was to immediately stop his vehicle, get out to check on the victim, assist, and wait with him until the ambulance and medical help arrived and stayed at the scene for the police investigation.
This demonstration of personal responsibility by Bieber is a step in the right direction for this international pop star. Beiber recently disappointed fans by canceling his tour to focus on regaining his physical and spiritual health.
Bieber was leaving the Hillsong Church as he was blocked by a slew of photographers trying to get a close shot of the young singer.
"Being more spiritual and attending church is how he finds his energy and focus again," adds the friend of the singer, who is a member of New York City's star-studded Hillsong Church congregation.
"He's been going to church and has been hanging out with his church crew."
The biggest mistake anyone can make in the event of a collision with either a vehicle or pedestrian is to flee the scene. Hit and run accidents are penalized to a much higher degree than collisions where each individual acts responsibly in the face of such a tragic event.
In West Virginia, The penalty for leaving the scene of an accident in which there is an injury or death,hit-and-run driversface up to five years in prison and a $5,000 fine.
Singer Justin Bieber had struck a paparazzo with his truck while trying to drive away from an event in Beverly Hills Wednesday night, according to the Beverly Hills Police Department.
According to a source on the scene, Bieber, 23, was trying to drive away from the church but a slew of photographers was at the end of the driveway. "He tried to scare away the paparazzi but as he neared the group, he accidentally hit one of the photographers who was in his path," says the source.
Video from the incident appeared to show Bieber offering assistance to the man who was hit.
The 57-year-old man was taken to a nearby hospital with minor injuries.
No citations were issued and no other vehicles were involved.
The accident happened near the Saban Theatre, which was holding a City Church service.
Bieber has been spotted in the Los Angeles area after recently canceling the rest of his worldwide tour due to "unforeseen circumstances."
After being spotted by TMZ near the beach in Southern California, Bieber said he plans on "just resting, getting some relaxation."
Source: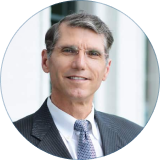 Jeffery Robinette was admitted to practice law in 1991 and is licensed in all levels of state and federal trial courts in West Virginia. Mr. Robinette is also licensed in all state and federal appeals courts in West Virginia and the United States Supreme Court. As a National Board Certified Trial Attorney who has handled hundreds of motor vehicle, injury, and construction defect claims and a leading author on insurance claims settlement issues and difficulties in West Virginia, Jeff Robinette is uniquely qualified to represent your best interest.