Medical Payments (Med-pay) Coverage for Motor Vehicle Insurance
With all the available options when purchasing an auto insurance policy, it can be challenging to balance budget and economy with protection. In trying to save money, many people overlook the value provided by the purchase of medical payments insurance coverage (med-pay coverage).
Regardless of who is at fault for the auto collision, this coverage pays for the cost of your necessary medical treatment for the injuries you and your passengers may sustain during an auto collision.
Because the cost of medical treatment for a serious injury can be in the hundreds of thousands of dollars, it is extremely important that you purchase the highest Med-Pay coverage offered by your insurance company.
Benefits and Limitations in Using Medical Payments (med-pay) Coverage
Med-Pay coverage, however, has some notable limitations, and consequently, it is not a perfect solution to meet your immediate financial needs to pay emergency and follow-up medical treatment bills. One significant limitation of Med-Pay coverage is that many hospitals are reluctant to accept your Med-Pay coverage as a form of prepayment before rendering necessary treatment to you.
These hospitals have experience with insurance adjusters "haggling" over the medical bills, so the hospital administration prefers not to deal with Med-Pay coverage. Thus, you may have to use your own health care plan or personally pay cash to obtain such treatments, and thereafter seek reimbursement for your "out of pocket" expenses from your Med-Pay coverage.
Some injury victims have Medicare/Medicaid protection, which most hospitals accept (but don't prefer), because the federal reimbursement rate under Medicare/Medicaid is lower than your individual or health care coverage rates. In essence, you are financially penalized for being a financially responsible person.
One way to overcome the problem of getting your own Med-Pay coverage accepted by the hospital is for your lawyer to write a letter of protection to the hospital so that you get the care you need and deserve. Your lawyer will ensure that when the case is resolved, the hospital will get paid a reduced amount out of the settlement in conjunction with your Med-Pay coverage.
Another limitation of Med-Pay coverage, which is akin to the previous limitation, is the manner in which the insurance adjuster has authority to reject part of your treatment for payment under the auspices that the treatment was not necessary. So, you are on the hook to pay for these bills, even though you have medical payments coverage to pay for them.
Skilled legal counsel can normally get this problem favorably resolved, so it is essential that you have a strong advocate on your side as you work through the insurance claims process.
Finally, most Med-Pay coverage terms require the medical treatment to be concluded within two years from the date of the auto collision. Sometimes the injured person waits too long to get treatment or diagnostic tests, which otherwise should have been covered by Med-Pay coverage. When the coverage period lapses, the insurance adjuster terminates any further obligation to pay any more medical bills, even though the coverage has not been exhausted.
Most Med-Pay coverage adjusters take a dim view of your seeking medical attention near the end of the two-year period on that basis that your should have healed by then, and any new treatment cannot be related to your auto collision. So, if you wait until near the end of the two-year statute of limitations to hire a lawyer, the Med-Pay adjuster may not accept your medical bills you incur later on.
By the time your lawsuit is filed to preserve your claim, any portion of your Med-Pay coverage that has not been used will likely be terminated by the adjuster. This means that you get stuck with paying all the medical bills you incur after that termination date, even though you paid for such medical payments coverage.
Now armed with the facts, a wise consumer will keep these pros and cons in mind when purchasing and filing medical payments insurance claims to maximize their best insurance protection and benefits.
National Board Certified Trial Attorney Jeffery Robinette, founder and managing attorney of the Robinette Legal Group, PLLC in Morgantown, WV has successfully handled hundreds of motor vehicle, injury, and construction disputes. Questions? Call today: 304-594-1800.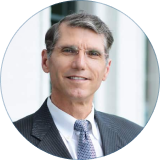 Jeffery Robinette was admitted to practice law in 1991 and is licensed in all levels of state and federal trial courts in West Virginia. Mr. Robinette is also licensed in all state and federal appeals courts in West Virginia and the United States Supreme Court. As a National Board Certified Trial Attorney who has handled hundreds of motor vehicle, injury, and construction defect claims and a leading author on insurance claims settlement issues and difficulties in West Virginia, Jeff Robinette is uniquely qualified to represent your best interest.