Accidents involving large commercial trucks can result in devastating injuries for residents and visitors to West Virginia. These incidents can occur in a wide variety of ways. In order for injury and property damage victims to recover compensation, it is crucial to determine liability for a truck crash. Here, we want to discuss who could be held liable in the aftermath of a Morgantown truck accident.
Examining Liability: You Need Evidence
Determining liability after a truck accident in West Virginia will involve gathering evidence. Gathering this evidence can be challenging, particularly if the other side puts up a fight. Some of the main evidence used to prove liability in a truck accident claim is gathered at the scene of the crash:
Photographs taken by those present
Statements from eyewitnesses
The police report
Statements from all drivers and passengers involved
In the days and weeks that follow a crash, other evidence will need to be gathered by the crash victim's attorney. This includes, but is not limited to, the following:
The truck's electronic control module (ECM)
The driver's electronic logging device (ELD)
The company's training and employment records
The truck inspection and maintenance records
Possible Liable Parties
There could be various parties held liable after a commercial truck accident in West Virginia. Of course, it is entirely possible for the driver of a passenger car to be responsible for a crash. However, we often find that the truck driver or the trucking company is responsible for what happened.
The truck driver must have a commercial driver's license and be properly trained to operate the vehicle. Some of the most common ways that truck drivers cause accidents on West Virginia's roadways include:
Driving while distracted
Driving while impaired by alcohol or drugs
Using prescription medications for allergies or a cold
Operating too fast for conditions
Failing to yield the right of way
Not following basic traffic laws
Following other vehicles too closely
Trucking companies, ultimately, are responsible for the actions of their drivers. If a driver is an actual employee of the company, then the company will likely have to pay compensation to the at-fault party. Additionally, trucking companies could be liable if they:
Fail to regularly inspect and maintain each truck
Do not properly train the driver
Allow the truck to be overloaded or improperly loaded
Do not conduct proper background checks on drivers
In addition to truck drivers and trucking companies, other parties could be held liable for a truck crash in WV. This includes:
Truck manufacturer
Truck parts manufacturer
Third-party companies that load the vehicle
Repair shops and maintenance personnel
Agencies responsible for roadway management
It is crucial for anyone involved in a West Virginia truck accident to work with a skilled attorney who can handle every aspect of these claims. An attorney will investigate the crash, gather any evidence that can prove liability, and engage in vigorous negotiations with the insurance carriers and legal teams for the trucking company. The goal is to help crash victims secure compensation for their medical bills, lost wages, property damage expenses, and pain and suffering damages.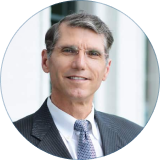 Jeffery Robinette was admitted to practice law in 1991 and is licensed in all levels of state and federal trial courts in West Virginia. Mr. Robinette is also licensed in all state and federal appeals courts in West Virginia and the United States Supreme Court. As a National Board Certified Trial Attorney who has handled hundreds of motor vehicle, injury, and construction defect claims and a leading author on insurance claims settlement issues and difficulties in West Virginia, Jeff Robinette is uniquely qualified to represent your best interest.