A 34-year-old woman died at the scene of a head-on collision in Terra Alta, reportedly. According to authorities, the August 14 incident occurred on Veterans Memorial Highway, where the woman's vehicle was traveling west when an eastbound truck veered into its path. Authorities reported that the truck was registered to a 43-year-old man.
It was not immediately clear who was driving the truck at the time of the accident. Police indicated that they are also still investigating what caused the crash to occur.
A 26-year-old occupant of the truck suffered injuries requiring emergency transport to Ruby Memorial Hospital. The passenger's injuries are reportedly not life-threatening.
Drivers who cause a crash resulting in injury or death may be held financially liable for that accident. In the event that the injured parties retain apersonal injuryattorney and prove to a civil court that the at-fault driver's actionable behavior was a contributing factor in the crash, the at-fault driver may be ordered to compensate the injured parties for economic damages related to their injuries.
Moreover, certain family members of deceased accident victims may retain a lawyer and file a wrongful death claim against the at-fault driver. In this way, bereaved family members may seek restitution for funeral expenses, estate administration costs and other pecuniary losses associated with the decedent. In order to prevail in such a lawsuit, claimants must demonstrate the specific damages they suffered in connection with the fatal event and prove that the at-fault party should be held liable. Toward this end, their wrongful death attorney may proffer evidence and other material adopted from the police investigation into the accident.
Source:Metro News, "Woman killed in Preston Co. crash", August 15, 2014
Source:Metro News, "Woman killed in Preston Co. crash", August 15, 2014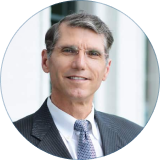 Jeffery Robinette was admitted to practice law in 1991 and is licensed in all levels of state and federal trial courts in West Virginia. Mr. Robinette is also licensed in all state and federal appeals courts in West Virginia and the United States Supreme Court. As a National Board Certified Trial Attorney who has handled hundreds of motor vehicle, injury, and construction defect claims and a leading author on insurance claims settlement issues and difficulties in West Virginia, Jeff Robinette is uniquely qualified to represent your best interest.