WVU Medicine Breaks Ground on New Tower to Care for Children with Acute Injuries
WVU Hospitals has already broken ground on a $152-million hospital, which it claims, will "revolutionize the care of women and children in West Virginia and the region." Hospital administrators said during the groundbreaking that the medical center already provides care to high-risk moms, premature babies and kids with life-threatening conditions. The need for the hospital's services is growing so quickly that the construction of this new tower became inevitable, they said.
Three-year, $152-million project to add 155 beds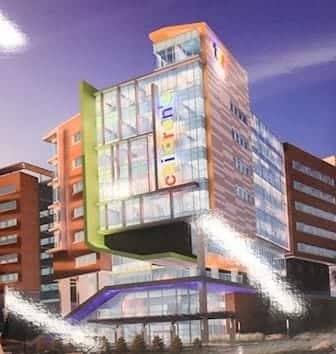 The new eight-story building will house 155 beds and is scheduled to be completed in 2020 and open to its first patient by late fall/early winter of that year. The tower is expected to include among other facilities, a diagnostic imaging, a lab, operating rooms, a 25-bed pediatric intensive care unit, and a 39-bed pediatric acute care unit. The West Virginia Health Care Authority approved a Certificate of Need for the project in May.
Importance of Pediatric Acute Care
A pediatric intensive care unit or PICU plays a vital role in any community. This unit cares for children and adolescents who are critically injured or ill. The PICU is typically staffed with pediatric critical care physicians, pediatric hospitalists, surgeons, anesthesiologists and nurses. It also provides multidisciplinary care for patients with chronic illnesses and those recovering from complex surgical procedures. So, for example, when achild suffers injuriesin amotor vehicle accident, a trauma center and acute care center will play a critical role in that child's recovery process.
A car accident definitely has the potential to cause major injuries including traumaticbrain injury,spinal cord trauma, internal injuries, multiple broken bones, etc. In any of these cases, an accident victim may need care ranging from emergency treatment and surgery to post-operative care and rehabilitation. Auto accident victims may also require referrals to other specialists such as surgeons and orthopedists for further treatment and care. In addition, patients may need medication and specialized medical equipment.
Seeking Compensation for Injuries
Regardless of the age of the accident victim, critical injuries often result in significant medical expenses. If you or a loved one has been injured in an auto accident, you may be concerned about how to pay immediate expenses as well as cost of continuing treatment and care. In car accident cases, you may be able to seek compensation from the at-fault motorist and/or other responsible parties.
There are a number of steps injured victims would be well advised to take after a car accident. First, it is important to file a police report and get a copy for your own records. Collect as much evidence and details as possible from the scene of the crash. This includes any physical evidence, photos, videos, and contacts for eyewitnesses. Get prompt medical attention and treatment for your injuries.
Immediately contact an experienced West Virginia car accident lawyer who will stay on top of the accident investigation and help you secure maximum compensation for the injuries and damages that you and/or your family member have sustained.
Call Today: 304.594.1800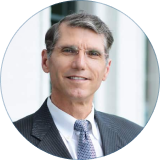 Jeffery Robinette was admitted to practice law in 1991 and is licensed in all levels of state and federal trial courts in West Virginia. Mr. Robinette is also licensed in all state and federal appeals courts in West Virginia and the United States Supreme Court. As a National Board Certified Trial Attorney who has handled hundreds of motor vehicle, injury, and construction defect claims and a leading author on insurance claims settlement issues and difficulties in West Virginia, Jeff Robinette is uniquely qualified to represent your best interest.