If you suffer injuries in a car accident in West Virginia and someone else is to blame, you can file an insurance claim demanding they compensate you for the harm they caused you. A successful car accident claim requires evidence showing the other driver is responsible for the crash. One of the most critical pieces of evidence is the car accident report, an official document containing details about the collision. Insurance companies may expect to see this information before approving your claim.
The legal team at Robinette Legal Group, PLLC is here to explain why a car accident report is crucial to your claim and how you can get a copy of yours in West Virginia. To learn more about how to obtain an accident report, contact us today for a free case evaluation with one of our skilled car accident lawyers.
What Is a Car Accident Report?
Anyone in an accident involving injuries, deaths, or at least $1,000 in property damage must report the accident to authorities in West Virginia. When the police respond to the scene, they will conduct an initial investigation of the crash and record their observations in a vehicle crash report. This report can be helpful if you file an insurance claim or personal injury lawsuit to seek compensation for your injuries from the crash.
Requirements for a Car Accident Report in West Virginia
The State of West Virginia Uniform Traffic Crash Report standardizes how police across the state document collisions. It includes the following details:
Time, date, and location of the accident

Vehicle information such as the make, model, color, and license plate number of each vehicle involved

Driver/vehicle owner information, such as name, contact information, driver's license number, and insurance information

Names and contact information for any passengers or pedestrians involved

Descriptions of any injuries or property damage that the accident caused

Status of anyone who suffered injuries or was killed in the crash

Information about any towing companies called to remove vehicles from the scene

Responding officer's diagram and narrative of how the accident occurred, as they understand it

Road conditions, weather conditions, or any other factors that might have contributed to the collision

Suspected causes of the accident

Results of any driver sobriety tests

Information about any tickets the officer issued or charges filed
When Are Accident Reports Required?
West Virginia law requires a crash report to be filed for any traffic accident that results in injuries or death to anyone or more than $1,000 worth of damage to property. The officer responding to the accident scene must interview everyone involved within 24 hours and then file the accident report within 10 days. Accident reports can be crucial evidence in insurance claims and personal injury lawsuits.
How Can the Accident Report Affect Your Claim?
Your West Virginia car accident report will contain information that the insurance company will consider in determining who is at fault for the crash. The report is also essential to your claim because your memories of the crash may fade or become less reliable as time passes. The report can help refresh your memory or counter another party's account of events.
How to Get Copies of Your Accident Report in West Virginia
Because the information in the report is so vital, you should request a copy for yourself. Having the report will allow you to verify the information within it. Speak to your attorney immediately if you notice any errors. They can help you correct the record if necessary.
Requesting a copy of the accident report will differ depending on the jurisdiction of the officer who responded to the incident. Regardless of where you make the request, you will need to pay a fee, typically around $20.
If the West Virginia State Police responded to the crash, you can download their Criminal and Crash Report Form online. You will need to fill out your contact information, the date and location of the crash, and the names of other individuals involved. The fee is $20 for a report or $25 for a certified report.
Because West Virginia does not have a central database for crash reports, you will need to call the records office of the appropriate police department or agency for information about the process. However, a good source for police crash reports for some counties in any state is Crashdocs.org for a fee of $11.00.
What If the Insurer Denies Liability, But the Accident Report Is Clear?
In some cases, insurance companies may deny liability even when the accident report indicates their policyholder is at fault. An insurer might point to its own supposedly independent investigation or loopholes in its policy language. Do not allow an insurance company to deny your claim if you believe that the other party is responsible for your injuries.
Contact an experienced West Virginia car accident attorney immediately if the insurance company does not approve your claim. The lawyers at Robinette Legal Group, PLLC can review the report, gather additional evidence, and strengthen your case.
Contact Our West Virginia Car Accident Attorneys If You Need Help
Have you been involved in a car accident? Was someone else to blame? While you could handle your claim yourself and seek out your own accident report, doing so is time-consuming — and there's a chance the other driver's insurer will deny liability anyway. Instead, turn to an experienced personal injury lawyer for help gathering evidence, filing a claim, and pursuing accountability.
The car accident attorneys at Robinette Legal Group, PLLC can handle every aspect of your car accident claim for you, from obtaining a copy of the crash report to negotiating a fair settlement with the insurance company. If the insurer insists on undervaluing your claim, we can file a lawsuit and take your claim to court. Our lawyers are dedicated to advocating for our clients' best interests and helping them seek fair compensation. Our success has helped us secure substantial settlements and verdicts on their behalf and earned us the recognition of our peers.
Contact our experienced car accident attorneys in West Virginia today to get started with a free consultation.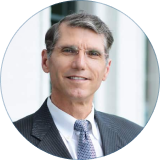 Jeffery Robinette was admitted to practice law in 1991 and is licensed in all levels of state and federal trial courts in West Virginia. Mr. Robinette is also licensed in all state and federal appeals courts in West Virginia and the United States Supreme Court. As a National Board Certified Trial Attorney who has handled hundreds of motor vehicle, injury, and construction defect claims and a leading author on insurance claims settlement issues and difficulties in West Virginia, Jeff Robinette is uniquely qualified to represent your best interest.