Freedom Industries Elk River Chemical Spill
Charleston, WV: According to West Virginia State Health officials, at least five people have been hospitalized and hundreds of residents have called the West Virginia Poison Center to report concerns or symptoms of toxic exposure related to a chemical spill in the Elk River, including nausea, vomiting, dizziness, diarrhea, rashes, headache, and reddened skin.
Nine West Virginia counties and as many as 300,000 people were affected, and water was shut off to these areas for at least five days. Residents in these counties were told to not drink, bathe in, or wash their dishes or clothes with their water, which could only be used for flushing toilets.
The Governor of West Virginia announced the White House has approved a federal emergency declaration to assist with the emergency water situation in nine West Virginia counties.
The state of emergency resulting from the chemical spill includes West Virginia American Water customers in Kanawha, Cabell, Boone, Putnam, Lincoln, Logan, Clay, Roane and Jackson counties.
Anyone who was possibly exposed to the contaminated water and is experiencing any of these symptoms is urged to call Poison Control at 1-800-222-1222. They have operators 24/7. Hundreds have been evaluated at local hospitals and five people have been admitted.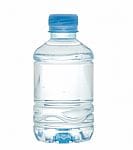 Now that the water has been turned back on in most areas, anyone who unknowingly drank the contaminated water before the spill was made public needs to be aware that there may be long-term health risks which were not made public by Freedom Industries.
Anyone directly exposed to the 4-MCHM chemical in their water supply would be prudent to have medical monitoring in the future.
MCHM is a combination of two very dangerous chemicals known to cause cancer and other effects, but the MSDS sheets issued by the manufacturer, Eastman Chemical Company, ignore and hide the extensive scientific information known showing the risks of the chemical's carcinogenic and highly toxic component parts.
The public health emergency began Thursday following complaints to West Virginia American Water about a licorice-type odor in the tap water. The source: the chemical 4-methylcyclohexane methanol (MCHM), which had leaked out of a 40,000-gallon tank at a Freedom Industries facility along the Elk River.
Investigators believe approximately 7,500 gallons of the chemical leaked from the Freedom Industries plant in Charleston. The company really doesn't know how much of the MCHM in the tank leaked into the water supply. Some of the chemical, a foaming agent used in coal processing, was contained before flowing into the Elk River and some was vacuumed from the ground before entering the river. This company was cited earlier for air pollution.
Virtually every restaurant was closed Saturday, unable to use water to prepare food, wash dishes or clean employees' hands. Meanwhile, hotels had emptied and foot traffic was down at many retail stores. Businesses, as well as employees, are suffering from lost revenue and wages as well as the potential health issues.
For the water to again be considered safe, test results must show that the chemical's presence in the water is at or below the federally recommended level of 1 part per million.
West Virginia Toxic Exposure Lawyers
The Robinette Legal Group, PLLC water contamination attorneys have extensive experience representing clients in litigation cases involving toxic exposure, which comprises part of our combined litigation experience of more than 30 years. We understand the issues involved in proving your illness or injury because, prior to 2006, we were very successful defending corporate interests.
Toxic exposure hurts not only individuals and families, but local businesses as they have to close their doors and cease service for the period of the state of emergency. These business owners and employees of these businesses suffer lost revenues and wages imposed on them by the negligence of others.
Since 2006, our experienced trial attorneys have been representing plaintiffs seeking compensation for personal injury and wrongful death caused by negligence on the part of product manufacturers and employers. We use our experience and trial skills to benefit our clients in personal injury litigation.
If you are receiving workers' compensation or disability because of your exposure to the Elk River chemical spill or illness or injuries related to the chemical contamination of the water supply, you may still be entitled to seek additional damages. We offer a free consultation to discuss your case and explain the laws regarding torts and lawsuits. If your needs match up with our experience and we work together to recover money damages, we will represent you on contingency. You won't pay attorneys' fees unless we help you recover compensation.
Questions? Call today: 304-594-1800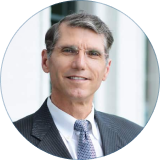 Jeffery Robinette was admitted to practice law in 1991 and is licensed in all levels of state and federal trial courts in West Virginia. Mr. Robinette is also licensed in all state and federal appeals courts in West Virginia and the United States Supreme Court. As a National Board Certified Trial Attorney who has handled hundreds of motor vehicle, injury, and construction defect claims and a leading author on insurance claims settlement issues and difficulties in West Virginia, Jeff Robinette is uniquely qualified to represent your best interest.