If you or somebody you love has sustained injuries or property damage in an accident caused by the negligence of a truck driver or trucking company, then you will likely be able to recover compensation for your losses. However, these claims can be challenging. Here, we want to discuss how long you can expect a semi-truck accident case to last. We will differentiate between insurance settlements and personal injury lawsuits arising after the truck crash occurs.
Will Your Case Settle With the Insurance Carriers?
Most people will have to go through the car accident settlement process at some point in their lives. However, not everyone will have to deal with a claim after an accident involving a large commercial truck.
You need to know upfront that the insurance carriers for the truck driver and trucking company are not going to simply hand over money, even if it is clear one of those parties is liable. Their goal is to pay as little as possible. To do this, they will draw out how long it takes for the claim to resolve. If everything goes well, and your attorney can clearly show how the truck driver or company was responsible for the collision, then a truck accident claim could resolve in as little as a few months. However, that is not always the case.
If liability is the least bit unclear, or if the insurance carrier disputes how much money you should be paid for your damages, then the case could drag on for months or even more than a year. There is typically a negotiation process involved in these cases. Your attorney will examine any settlement offer and likely need to send back a counter offer. This back and forth is what generally takes the most time.
Will You Need to File a Personal Injury Lawsuit?
In the event the insurance carrier or the trucking company refuses a fair settlement offer, it will likely be necessary to file a personal injury lawsuit in civil court against the negligent driver or company. Once a truck accident claim in West Virginia enters the civil court process, this will likely draw out how long it takes for a crash victim to receive compensation.
A lawsuit will begin with "discovery," where attorneys for the plaintiff (injured party) and the defendant (the at-fault party) will continue to gather information and exchange this information with each other. Both sides will have the chance to take depositions of witnesses. A personal injury lawsuit after a commercial truck accident could take a year or more to reach a conclusion. In most circumstances, these claims are resolved before they go all the way to trial. If a settlement cannot be reached by the two sides, the case will be heard before a jury.
Work With a Lawyer for These Claims
It is very important that you contact a skilled Morgantown truck accident attorney to handle the case on your behalf. These claims can become very complex, but an attorney will use their resources to take care of everything for you. This will include the investigation into the incident and all communication with other parties involved.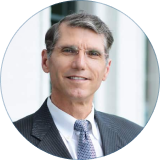 Jeffery Robinette was admitted to practice law in 1991 and is licensed in all levels of state and federal trial courts in West Virginia. Mr. Robinette is also licensed in all state and federal appeals courts in West Virginia and the United States Supreme Court. As a National Board Certified Trial Attorney who has handled hundreds of motor vehicle, injury, and construction defect claims and a leading author on insurance claims settlement issues and difficulties in West Virginia, Jeff Robinette is uniquely qualified to represent your best interest.