Vehicle accidents are not uncommon throughout West Virginia. Unfortunately, many of these incidents involve uninsured drivers. When a crash is caused by an uninsured driver, this can lead to significant difficulties when it comes to securing compensation. Here, we want to discuss what steps you can take after being hit by an uninsured driver to help ensure that you recover the compensation you are entitled to.
Uninsured Motorist Accidents
According to the most recent data available from the Insurance Information Institute (III), we can see that approximately 9.2% of all drivers in West Virginia are uninsured. This is a significant number. In another perspective, nearly one out of every ten vehicle accidents that occur in WV will involve a driver without insurance.
Turning to Your Insurance Carrier for Coverage
By law, all drivers in West Virginia are required to carry insurance in order to remain legal on the roadway. In this state, drivers are required to carry the following types and the minimum limits:
Bodily injury liability: $25,000 per person and $50,000 per accident
Property damage liability: $25,000 per accident
Uninsured motorist bodily injury: $25,000 per person and $50,000 per accident
Uninsured motorist property damage: $25,000 per accident
Unlike other states around the country, West Virginia drivers are required to carry a certain level of uninsured motorist coverage for both bodily injury damage and property damage.
If a driver is involved in a crash caused by an uninsured driver in WV, they will first turn to their own insurance carrier to recover compensation for their losses. The total amount of compensation available to an individual will depend on various factors, including the following:
The limits of their uninsured motorist insurance policy
The severity of the injuries
The total level of property damage
Filing a Personal Injury Lawsuit
In the event an individual's uninsured motorist coverage limits are not high enough to pay for the overall medical or property damage expenses, it may be possible to file a personal injury lawsuit against the at-fault driver to recover additional compensation. However, this route is fraught with complications. In general, individuals who do not have the resources necessary to pay for vehicle insurance will not have the assets to be able to pay any jury verdict amount in these claims.
Working With an Attorney
If you or somebody you care about has been injured in an accident caused by an uninsured driver in Morgantown, you may need to work with an attorney to recover compensation for your losses. Yes, even though you have uninsured motorist coverage as a part of your auto insurance policy, this does not guarantee that the insurance carrier will simply hand out this element that you think you deserve.
A skilled Morgantown personal injury lawyer can fully investigate the case, help properly estimate total expected losses, and vigorously negotiate with aggressive insurance carriers. If necessary, an attorney can handle any insurance claim denial by going through the appeals process on your behalf. It is crucial that you have an advocate by your side who understands the insurance claims process as well as personal injury laws in West Virginia.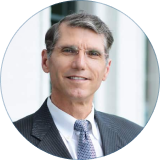 Jeffery Robinette was admitted to practice law in 1991 and is licensed in all levels of state and federal trial courts in West Virginia. Mr. Robinette is also licensed in all state and federal appeals courts in West Virginia and the United States Supreme Court. As a National Board Certified Trial Attorney who has handled hundreds of motor vehicle, injury, and construction defect claims and a leading author on insurance claims settlement issues and difficulties in West Virginia, Jeff Robinette is uniquely qualified to represent your best interest.