A recent ambulance crash in Charleston resulted in extensive property damage. But thankfully, no one was injured. According to local news reports, the accident happened as the ambulance traveled along Kanawha Boulevard near the end of the Patrick Street Bridge.
The Charleston Fire Department ambulance was not carrying any patients at the time. Charleston Fire Capt. David Hodges later said the ambulance crew was on its way to another fire station to restock their supplies after transporting a patient to a nearby hospital.
What Caused This West Virginia Ambulance Accident?
The main contributing factor to the ambulance crash was the underside of the ambulance driving onto the top of an unusually high curb, Hodges said. An ambulance has a higher ground clearance than a passenger vehicle. That means higher curbs, such as the one along the Patrick Street Bridge, can lead to significant accidents.
Hodges said one side of the ambulance got up onto the curb, pulling the vehicle off-course. Investigators do not believe excessive speed or other factors contributed to the accident. The ambulance ultimately punched through the railing along the edge of the bridge, resulting in moderate damage to the vehicle and severe damage to the bridge.
The following statistics from the National Safety Council (NSC) reveal the frequency and common causes of ambulance accidents nationwide:
In one recent year, 180 people died in traffic accidents involving emergency vehicles.
Over 50 percent of those who died in these crashes were occupants of non-emergency vehicles, with pedestrians accounting for another 25 percent, emergency vehicle drivers accounting for 11 percent, and emergency vehicle passengers accounting for 5 percent.
Emergency vehicle crashes involving police vehicles caused the most fatalities among these accidents, with 132 deaths. Those involving ambulances caused the second most at 31 fatalities.
Recent studies suggest the risk of an ambulance crash increases when the ambulance has lights and sirens engaged. The risk is even greater when the ambulance is actively carrying a patient.
What Types of Problems Could Occur Due to the Damage This Ambulance Crash Caused?
The Charleston ambulance crash reportedly caused considerable damage to a portion of the Patrick Street Bridge sidewalk. This sidewalk section, typically for pedestrians, has been barricaded. A spokesperson for the West Virginia Department of Transportation (WVDOT) said that repairs would begin soon.
The sidewalk will remain inaccessible while the WVDOT makes repairs, which could significantly inconvenience local pedestrians. Those who travel by foot may need to find alternate routes. This could mean walking through more hazardous areas without dedicated pedestrian infrastructure. When pedestrians don't have safe places to walk, they are at greater risk of being injured in a pedestrian accident. Pedestrians should be more careful in this area until the repairs are completed.
Contact Robinette Legal Group, PLLC If You Were Injured in an Ambulance Accident
If you were injured in a West Virginia ambulance accident, reach out to Robinette Legal Group, PLLC as soon as possible. We can review your case, identify all potential sources of compensation, and pursue the full financial relief you deserve. Contact us now for your free consultation with an ambulance crash attorney.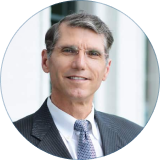 Jeffery Robinette was admitted to practice law in 1991 and is licensed in all levels of state and federal trial courts in West Virginia. Mr. Robinette is also licensed in all state and federal appeals courts in West Virginia and the United States Supreme Court. As a National Board Certified Trial Attorney who has handled hundreds of motor vehicle, injury, and construction defect claims and a leading author on insurance claims settlement issues and difficulties in West Virginia, Jeff Robinette is uniquely qualified to represent your best interest.