Individuals should be able to count on the products that they purchased to use or consume. Unfortunately, there are times when faulty products make it into our homes. In the event a defective product causes harm to you or a family member, you may be able to recover compensation for your losses. However, proving that a product was responsible for an injury or illness can be challenging.
Product Defects Happen in Various Ways
Products can become defective in a number of ways, and the first step for a product liability claim is determining what type of defect caused the injury or illness.
Design defect. This has to do with the overall design of the product. Even though most products are thoroughly tested before they are made available to consumers, there are times when design defects do slip through the cracks.
Manufacturing defect. Even a well-designed product can still become defective if something goes wrong during the manufacturing process. This is particularly true for products that have multiple manufacturing steps.
Marketing defect. Marketing defects revolve around the labeling of the product. This can include the failure to warn a consumer about a product (leaving off side effects, dosages, ingredients, hazards, use instructions, etc.)
Proving the Defect Caused Your Injury or Illness
In order to successfully recover compensation for a defective product injury or illness, the injury victim will have to prove that the defect directly caused harm. There are various ways to prove this fact to insurance carriers or during a personal injury trial. This can include:
Testimony from the injury victim
Testimony from eyewitnesses
Medical expert testimony
Medical documentation
Photo or video surveillance of the incident
Company records related to the product
In addition to proving that a product actually caused the injury, it must be shown that the product was being used as intended by the manufacturer. Individuals are expected to use a product as the manufacturer intended them to use it (per the directions) or in a way that could have reasonably been expected to be used. For example, if a person was using an electric grill outside in the rain and got electrocuted, but the directions specifically stated not to use the product during inclement weather, it is unlikely that the individual will win the product liability case.
Working With a Lawyer
The last step in recovering compensation after a defective product causes harm is proving that there was some sort of monetary loss as a result of the injury or illness. This could include medical bills, lost income, out-of-pocket expenses, property damage expenses, and pain and suffering damages.
It is very important to work with a skilled product liability attorney who can handle every aspect of the claim on your behalf. These cases are challenging, particularly when it comes to proving what happened. A lawyer can get involved very early in the case and begin gathering the evidence needed to prove liability. Additionally, an attorney will make sure that their client is evaluated by trusted medical professionals. Finally, a lawyer will handle all communication and negotiation with the other parties involved in an attempt to reach a fair settlement on behalf of their client.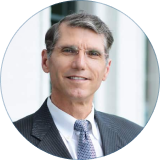 Jeffery Robinette was admitted to practice law in 1991 and is licensed in all levels of state and federal trial courts in West Virginia. Mr. Robinette is also licensed in all state and federal appeals courts in West Virginia and the United States Supreme Court. As a National Board Certified Trial Attorney who has handled hundreds of motor vehicle, injury, and construction defect claims and a leading author on insurance claims settlement issues and difficulties in West Virginia, Jeff Robinette is uniquely qualified to represent your best interest.