If you or somebody you care about has been injured due to the reckless, negligent, or intentional actions of another individual, you should be able to recover compensation for your losses. In some cases, these claims are resolved through settlement with insurance carriers. However, it may be necessary to go through the personal injury lawsuit process in civil court. Regardless of how your claim is settled, you need to know how long it may take to receive your compensation.
Settling a Claim With Insurance Carriers
Very soon after an injury caused by the careless or negligent actions of another individual or entity, it is very likely that the injury victim will file a personal injury claim. In most injury situations, West Virginia personal injury claims are resolved through settlements with insurance carriers. The type of insurance carrier involved will vary depending on the situation. This could include auto insurance carriers, homeowners' insurance carriers, business insurance carriers, and more.
If fault for the injury is relatively straightforward, meaning that the evidence clearly points to the defendant being responsible, it may not take long to settle the claim. Sometimes, these claims can be resolved within a few weeks or a few months. However, if there is any pushback from the at-fault party or their insurance carrier, the timeframe will likely significantly expand.
It is not uncommon for insurance carriers to either offer a low settlement or deny the claim altogether. This is when negotiations between the two parties will really matter. It is crucial for injury victims to have a skilled personal injury lawyer by their side to help with this part of the process. Negotiations with insurance carriers could take months or even up to a year or more to conclude.
However, you need to keep the personal injury statute of limitations in West Virginia in mind. Injury victims in the state have two years to file a civil personal injury lawsuit against the at-fault party, so if negotiations are pushing up against this deadline, it may be necessary to go ahead and file the lawsuit in civil court.
A Personal Injury Lawsuit Can Still Lead to a Settlement
Even after a civil personal injury lawsuit gets filed in West Virginia, it is still very likely that the case will be resolved through negotiations during the discovery process. It can take years for a personal injury lawsuit to finally reach a jury, and it is not uncommon for all sides involved to want to avoid the expense of taking the claim to trial.
However, once the case reaches the personal injury lawsuit phase, it could take years to reach a conclusion. We strongly encourage you to work with your personal injury lawyer throughout the entirety of the claim. An attorney can examine the situation and help guide you towards the best possible path to recovering the compensation you need. Sometimes, the quickest path toward recovering compensation is not the path that you need to take. Quick settlements could be far below the dollar amount that you actually deserve.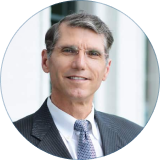 Jeffery Robinette was admitted to practice law in 1991 and is licensed in all levels of state and federal trial courts in West Virginia. Mr. Robinette is also licensed in all state and federal appeals courts in West Virginia and the United States Supreme Court. As a National Board Certified Trial Attorney who has handled hundreds of motor vehicle, injury, and construction defect claims and a leading author on insurance claims settlement issues and difficulties in West Virginia, Jeff Robinette is uniquely qualified to represent your best interest.