A shoulder can severely impact your ability to do your job, perform everyday tasks, and even care for yourself. Not only are shoulder injuries from car accidents painful, but they can also take a long time to heal and are expensive to treat. If you suffered a shoulder injury in a car accident, you can pursue compensation for the harm you suffered from the person at fault for the crash.
The West Virginia car accident attorneys at Robinette Legal Group, PLLC can help you pursue this compensation. Our legal team consists of former insurance defense lawyers who can use that experience to help you demand maximum compensation. We will do all we can to make your life easier as we fight for your rights. Call us today or visit our contact page for a free consultation.
What to Know About a Shoulder Injury After a Car Accident
If you are dealing with a car accident shoulder injury, you are not alone. Shoulder injuries happen after all kinds of car accidents, regardless of the angle or cause of the collision.
After this painful injury, you may have costly medical expenses and missed time at work. Recovery can take weeks or months, and your shoulder may still have permanent pain and loss of motion. A dedicated West Virginia car accident attorney can help you demand compensation for the losses you've suffered because of your shoulder injury.
Signs and Symptoms of a Shoulder Injury
Some of the most common signs and symptoms of a car accident shoulder injury include:
Severe pain around the shoulder
Discoloration in the area surrounding the shoulder
Pain when moving the affected arm
Shoulder pain that worsens with activity
Numbness, tingling, weakness, or swelling around the shoulder
Shoulder tenderness or stiffness
Trouble sleeping
Dizziness
Common Shoulder Injury Diagnoses Due to a Car Accident
There are several types of shoulder injuries you could sustain after a car accident, including:
Soft-tissue injuries— Muscles, tendons, and ligaments surround and connect the bones of the shoulder. These soft tissues can be injured in a crash, sometimes by blunt force trauma and sometimes by the tissues tearing or stretching.
Torn rotator cuff— Your rotator cuff comprises four muscles and their tendons that keep your shoulder joint snug within the socket. If you brace yourself for a crash and lock your arms, the impact force can injure these tendons and cause the rotator cuff to tear.
Torn labrum— The labrum is a cartilage lining that protects and reinforces your shoulder joint. This cartilage is sometimes damaged in a car accident, destabilizing the shoulder joint.
Separated or dislocated shoulder— If a crash causes your shoulder blade to shift in the joint socket, the resulting injury is called a dislocated shoulder. If the shoulder blade or either of the other two shoulder bones is fully ejected from the joint socket, that injury is called a separated shoulder.
Shoulder fracture— Any of the three bones in your shoulder can break in a collision. These injuries frequently cause intense pain and can severely limit your movement.
Important Next Steps If You Sustained a Shoulder Injury in an Accident
Here are the critical steps to take if you suffer a shoulder injury from a car accident:
Call 911 to report the crash.
Take pictures of your injuries, the damage to your vehicle, and the crash scene.
Ask the other driver for their name, contact information, driver's license number, insurance information, and vehicle registration number.
Seek medical attention immediately.
Save all your medical records and receipts.
Do not give any statements to an insurance company without talking to a lawyer first.
Hire a car accident attorney.
Filing a Claim for Shoulder Pain After a Car Accident
If another driver causes an accident that injures you in West Virginia, you can seek compensation by filing a claim against their insurance policy. However, you will have to prove the other driver acted negligently to recover any compensation for your injuries.
Some of the evidence you can use to demonstrate another driver's negligence includes:
Crash scene photos
Medical records
Eyewitness accounts
Police reports
Expert testimony
Surveillance footage
Once you have gathered this evidence, you will need to file an insurance claim against the other driver. You and your attorney will negotiate with the other driver's insurance company to reach a fair settlement. This process could take several weeks or months. However, you may need to take your case to court if the insurance company does not offer fair compensation.
You have two years from the date of a car accident to file a personal injury lawsuit. If you miss this deadline, you will likely lose your chance to claim any compensation for your injuries.
Compensation Available for Shoulder Pain After a Car Accident
As part of the settlement negotiations with the insurance company, you can demand compensation for the following:
All your medical expenses
Your lost wages while you recover from your injuries
Reduced future earnings due to a long-term injury or disability
Pain and suffering
Emotional distress
Lower quality of life due to your injuries
Damaged personal property
Need Help for Shoulder Pain After a Car Accident? Call the Attorneys at Robinette Legal Group, PLLC
You have the right to fair compensation for shoulder pain after a car accident that was someone else's fault. Call or contact Robinette Legal Group, PLLC online today for a free consultation with a West Virginia car accident attorney.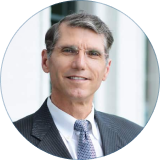 Jeffery Robinette was admitted to practice law in 1991 and is licensed in all levels of state and federal trial courts in West Virginia. Mr. Robinette is also licensed in all state and federal appeals courts in West Virginia and the United States Supreme Court. As a National Board Certified Trial Attorney who has handled hundreds of motor vehicle, injury, and construction defect claims and a leading author on insurance claims settlement issues and difficulties in West Virginia, Jeff Robinette is uniquely qualified to represent your best interest.